REBEL® ALL IN 1 HOT COLD ULTRASONIC THERAPY + BLACKHEAD REMOVAL FACIAL DEVICE (Exclusive)
REBEL 2IN1 FACIAL DEVICE】
A facial device that consists of 2 major functions.
It can solve all your skin issues .
You will observe huge improvement after one week of usage.
Your skin will appear silly smooth even you don't change your skincare regime.

【Hot / Cold Therapy 】
Ultrasonic Cold Therapy
Ultrasonic Hot Therapy
Vibration

A device that gives you flawless skin & no need to wear makeup

【Blackhead Removal】
Level 1 Sucking Power : LOW
Level 2 Sucking Power : MEDIUM
Level 3 Sucking Power : HIGH



REBEL 2IN1 FACIAL DEVICE】
A multi-functional device that offers DEEP CLEANSE + BLACKHEAD REMOVAL + SKIN MAINTENANCE + COLD THERAPY + HOT THERAPY + VIBRATION to complete your skincare routine 🤞🏻

This is the uniqueness of our REBEL 2IN1 Facial Device
It is very cost effective because instead of going beauty salon, you may just DIY using your skincare products at home .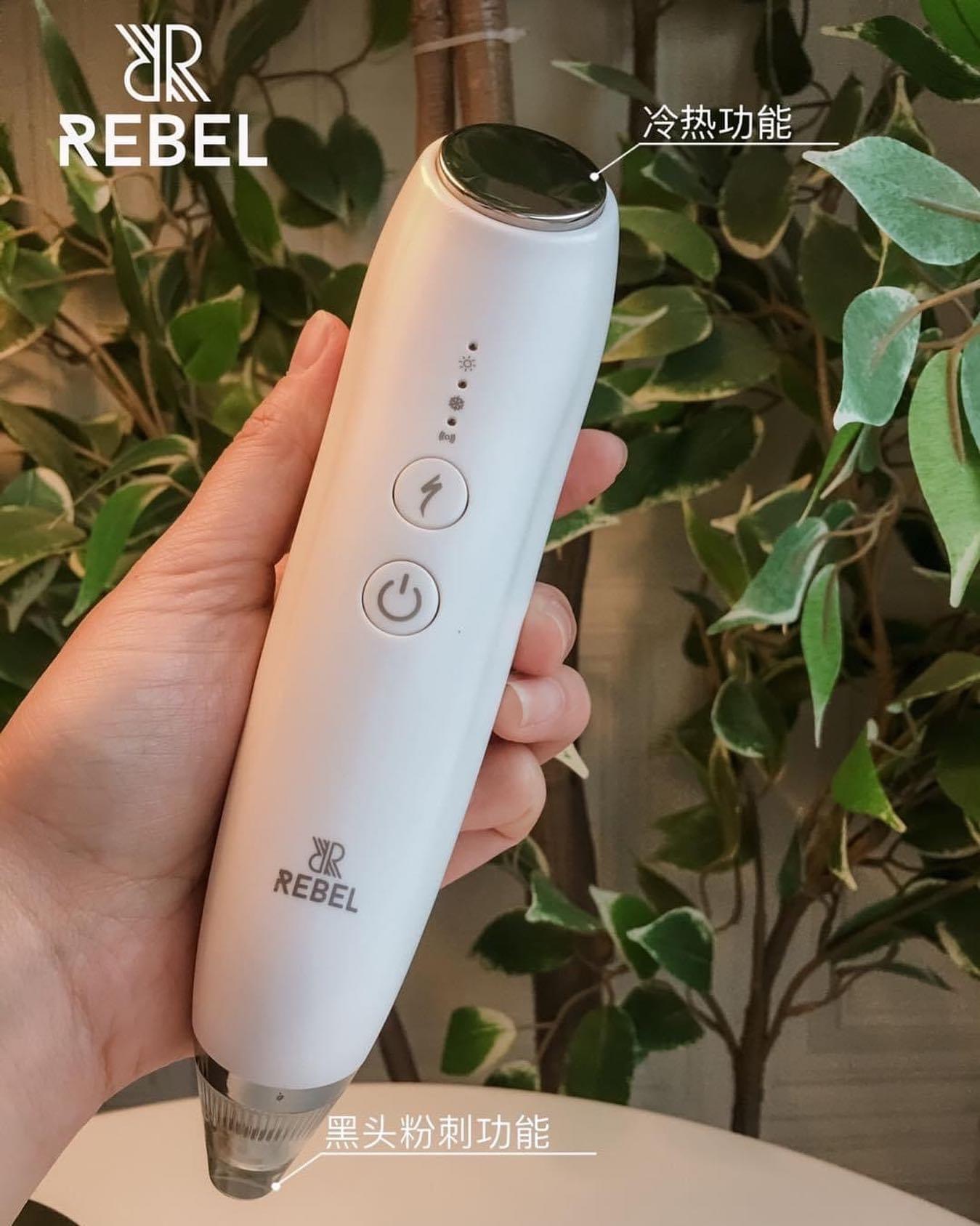 Benefits of Warm Therapy
Temperate at 40-45C can help to open skin pores, stimulate blood circulation and accelerate the skin metabolism rate. As such, it detoxifies the skin and further enhances the absorption of skincare products.

According to studies conducted in Japan, elevated level of HSP can protect our skin from UV rays that cause wrinkles and pigmentation. Furthermore, it also repairs our skin DNA and cells. By adjusting our skin temperature to 42C, it helps to elevate the HSP effectively.

Warm Therapy opens our skin pores and enhances the skincare absorption. Regular use can stimulate blood circulation and help to rejuvenate & brighten our skin.


Warm therapy & ultrasonic
1.Eyes treatment (reduce dark eye circle , eye bags)
2.Skin tightening & v shaping
3.keep skin in moisturizing & hydration
4. Reducing Oedema
5. Stimulating Sheet mask absorption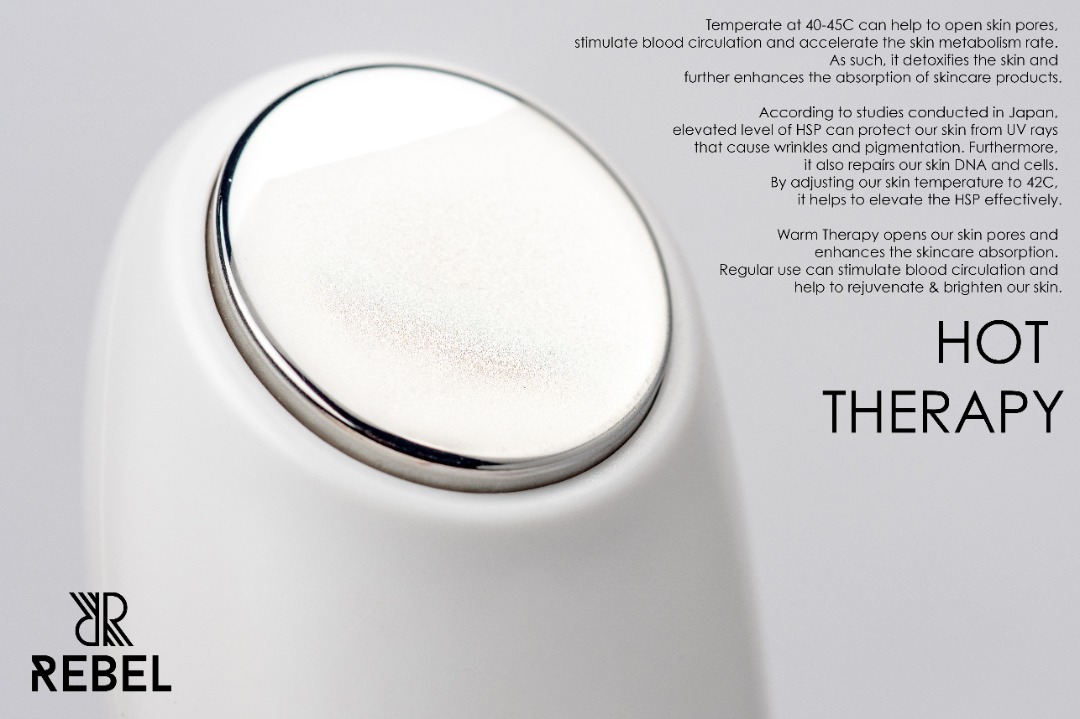 Benefits of Cold Therapy
Temperate at 5-10C helps to calm our skin and shrink the skin pores. As such, it will lock the nutrients and moisture, making our skin smoother and bouncy.

According to some studies, our make up will last longer too by applying cold therapy to the entire face.

Cold Therapy shrinks our skin pores, and strengthens the collagen framework, making our skin tighter.
Cold theraphy & ultrasonic
1.lighten dark spot and scar
2.Water replenishment
3.Revitalize the skin cells
4.Smooth skin and redness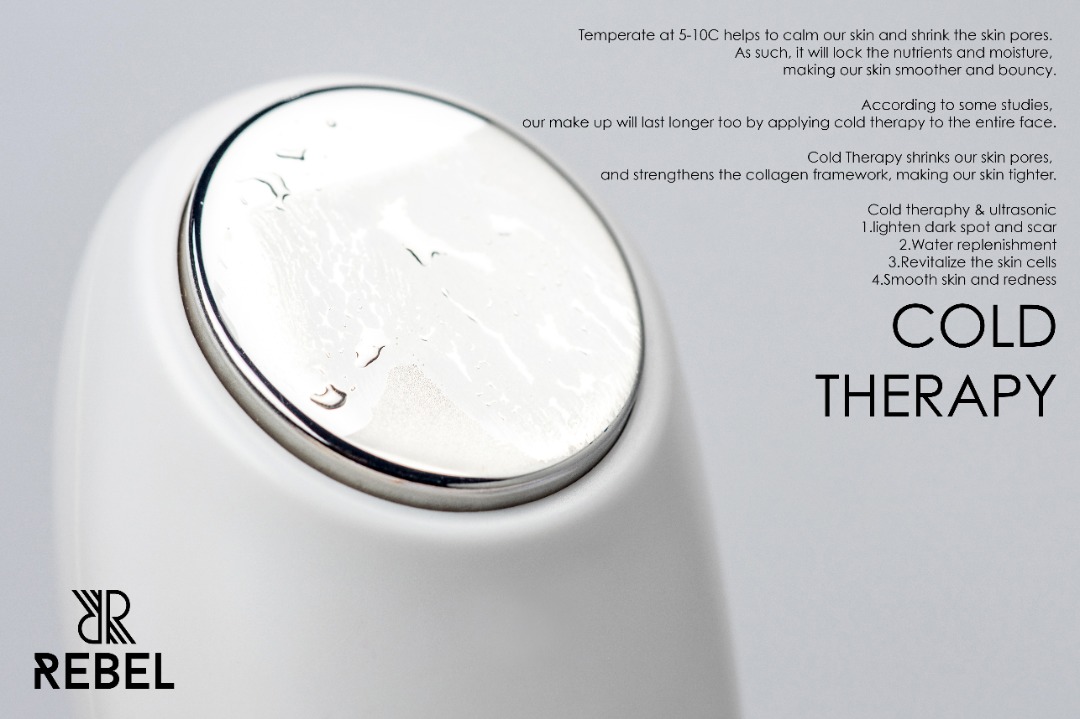 【DEVICE INFORMATION 】
REBEL 2IN1 FACIAL DEVICE
✅ A device with 2 major functions
✅ Function 1 : HOT COLD THERAPY
✅ Function 2 : BLACKHEAD REMOVAL
✅ Hot cold therapy with VIBRATION function
✅ Blackhead removal with 3 levels of sucking power
✅ 2 different types of sucking head
✅ Advanced rechargeable socket with fast charging
✅ Consist of 80++ filter pads
✅ USB rechargeable cable
✅ 12-month product warranty (one to one replacement warranty)


⛔ Why Intense Pulse Light (IPL) therapy or device is not recommended?

According to experts, there are mixed effects after IPL therapy. It is effective in solving skin issues but it may cause side effects too. Depends on individual's response, some people may experience problems like pigmentation, acne or blister on the skin.


How to use Rebel 2IN1 ?
【Direction of REBEL 2IN1 Hot cold Therapy】
1. Makeup Removal - wipe over the entire face using cotton pads, cleanse it after hot therapy.
2. Skincare Routine - toner ▶ serum ▶ essence etc follow by hot + cold therapy (depends on individual's skin issue)
3. Facial Mask - hot + cold therapy + vibration (depends on individual's skin issue)
when applying sheet mask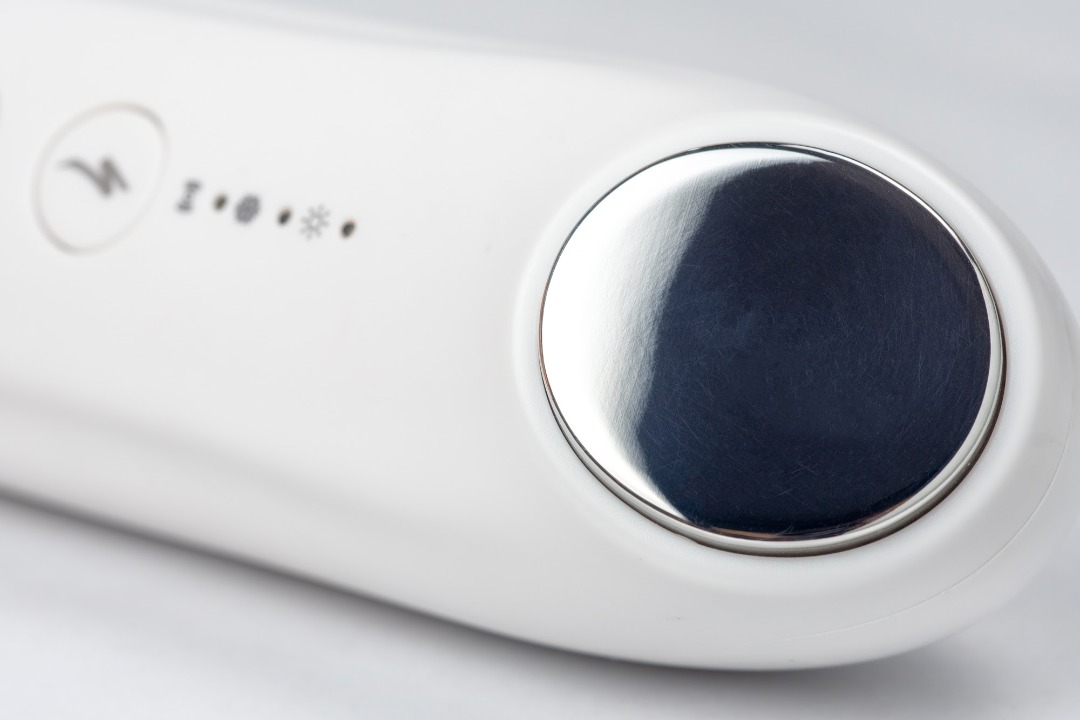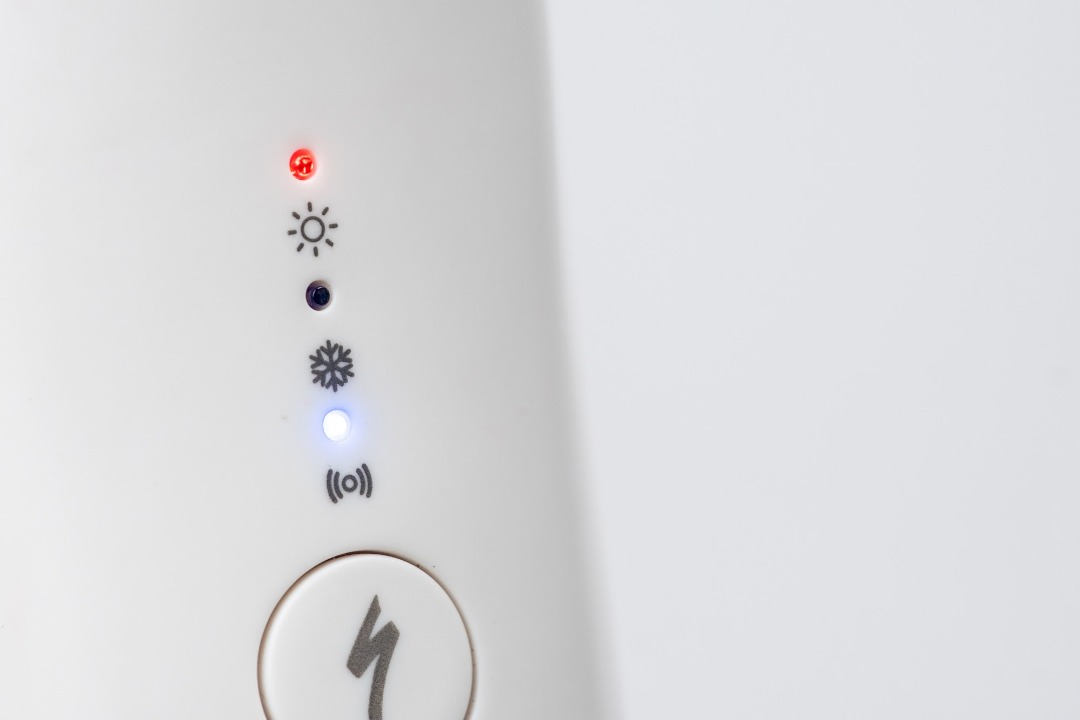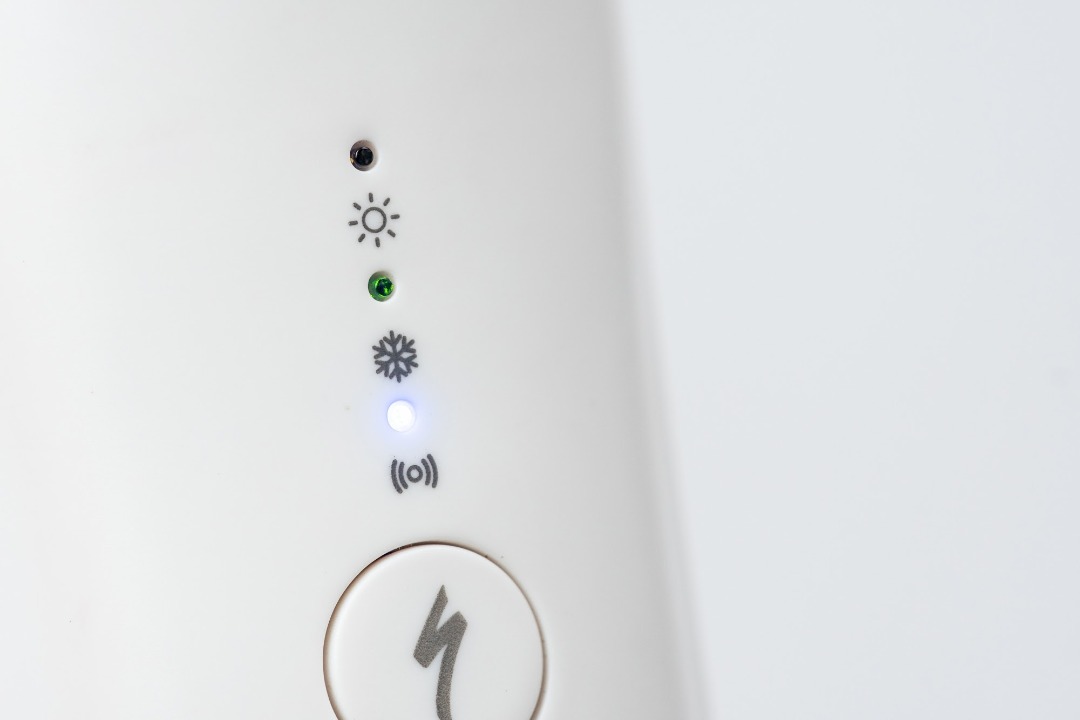 【 Direction of REBEL 2IN 1 Blackhead Removal】
1. Clean your face before start. Apply HOT THERAPY on the affected area (areas with blackheads) for 2-3 minutes before using the device. That's it! Super easy

2. It won't damage our skin and leave any bacteria behind .Turn on the suction power .keep the head 90 'c position on skin (suction power depends on individual's skin condition ) .
Reminder: do not stay on a particular area for too long & keep moving the device

3.Follow by COLD THERAPHY, it will help to close up our pores & sooth our skin.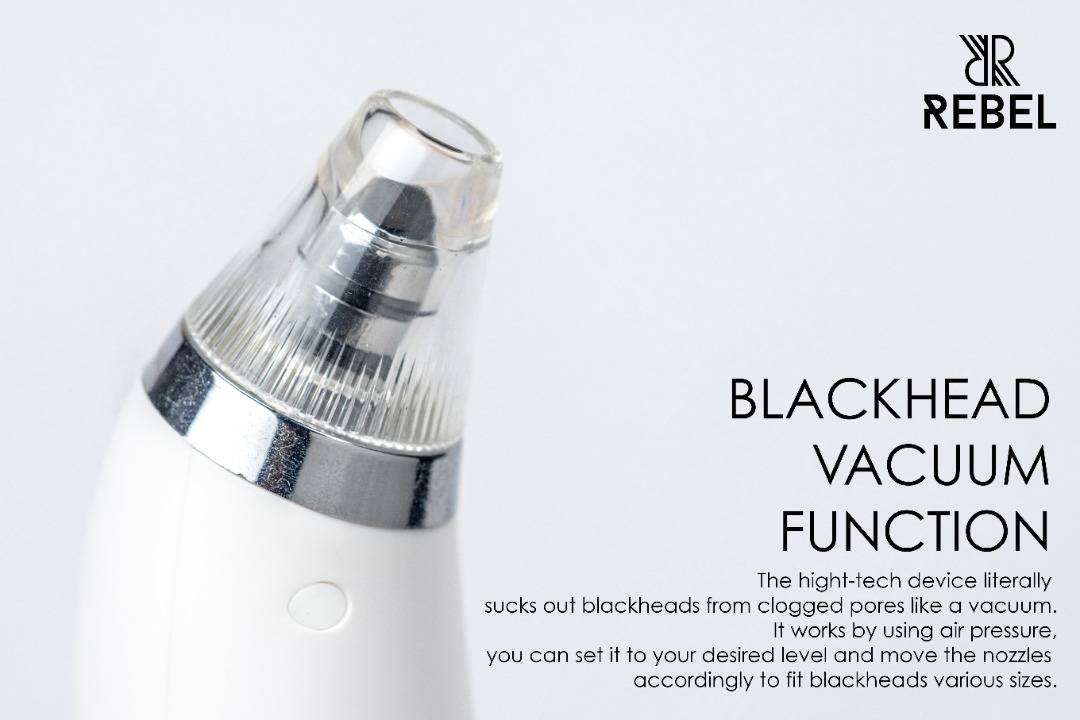 Charging Styles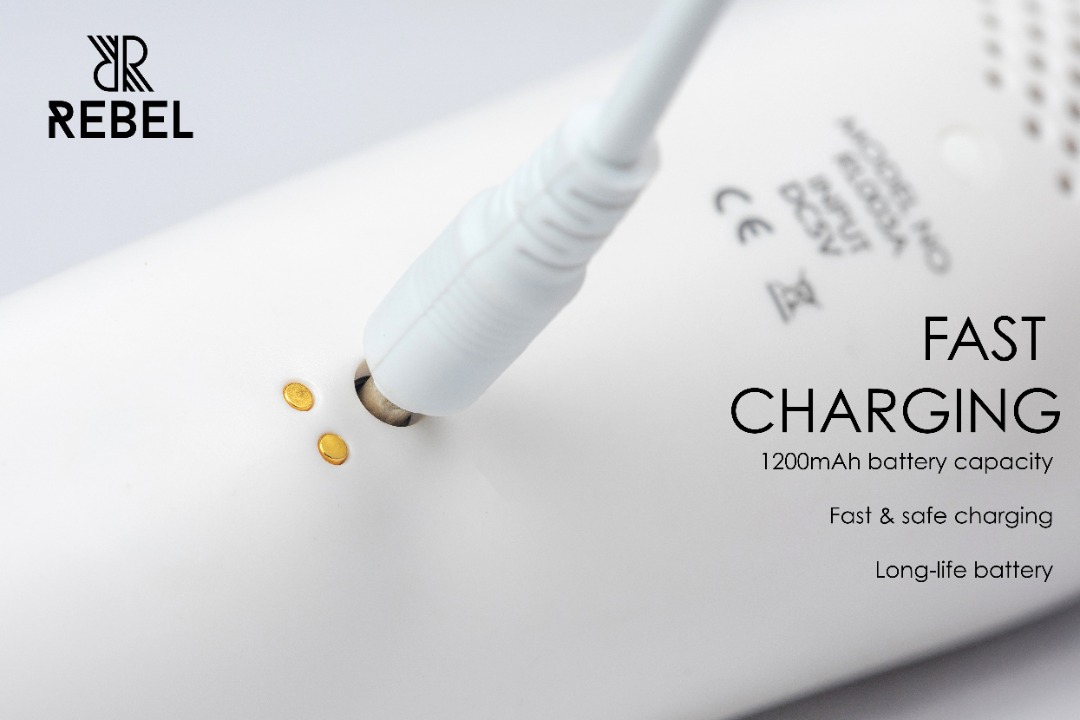 WHAT'S IN THE REBEL 2IN1 FACIAL DEVICE BOX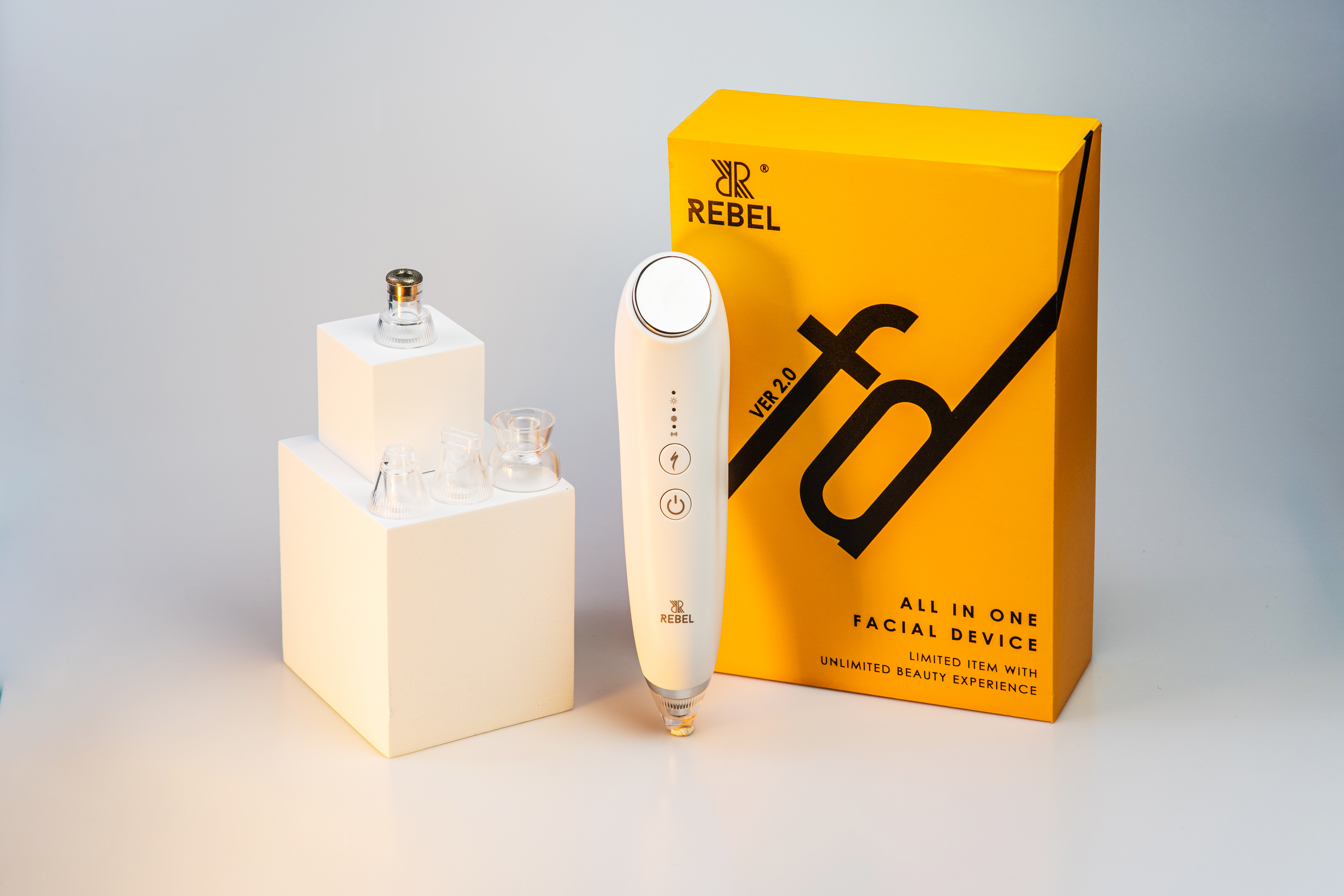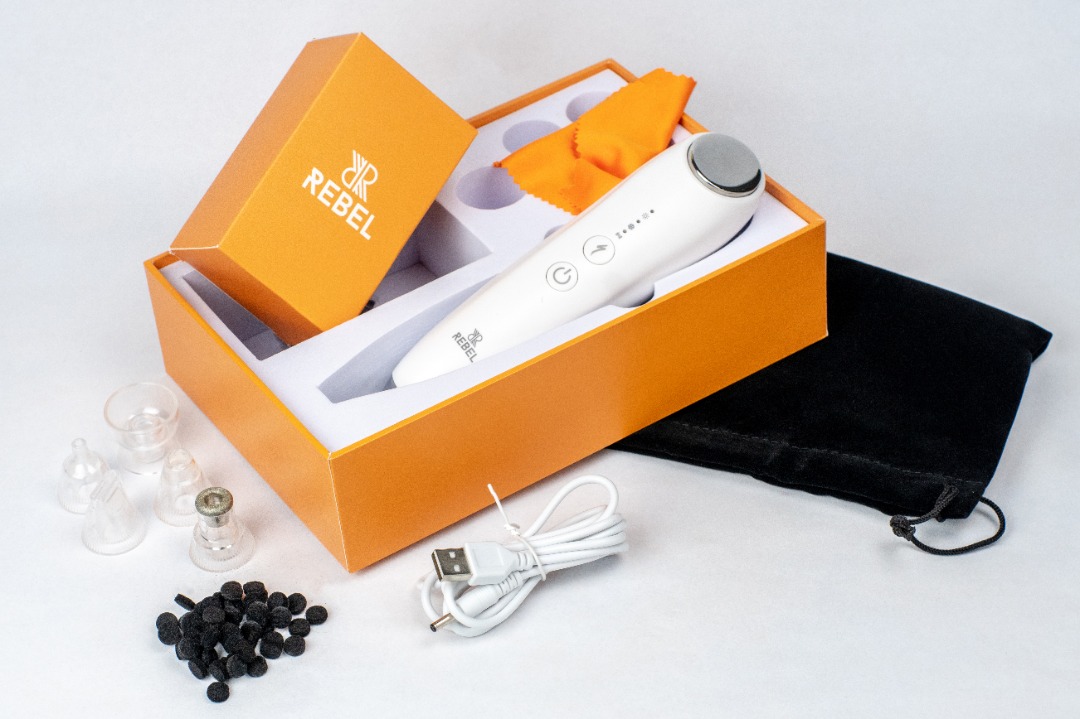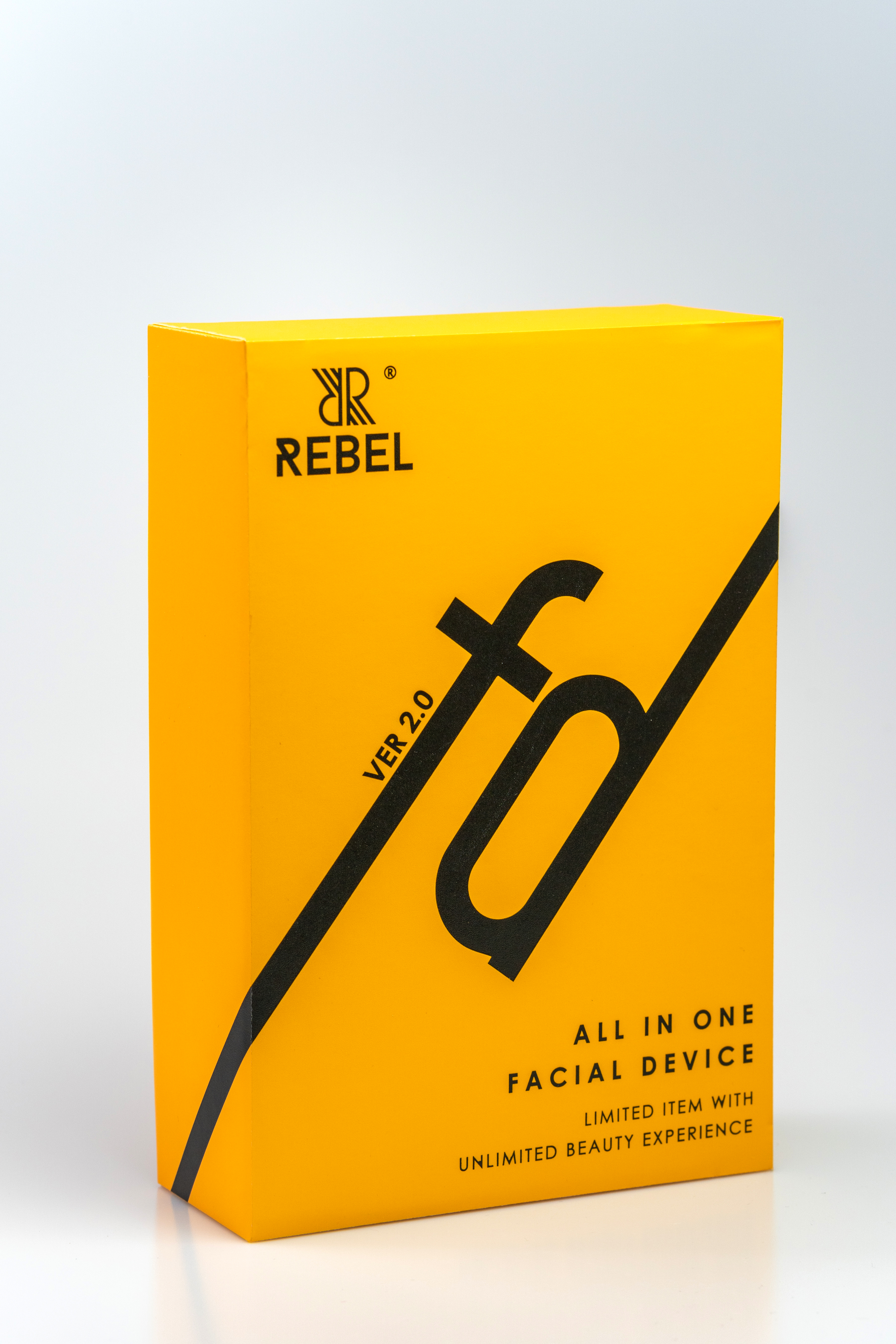 1x Rebel 2In1 Main Device
1x Rebel 2In1
1x USB Cable
6x Blackhead Nozzles
1x Storage Bag

1x Cleaning Cloth
1x Pack filter Sponge(80pcs++)
1x User manual

CUSTOMER REVIEWS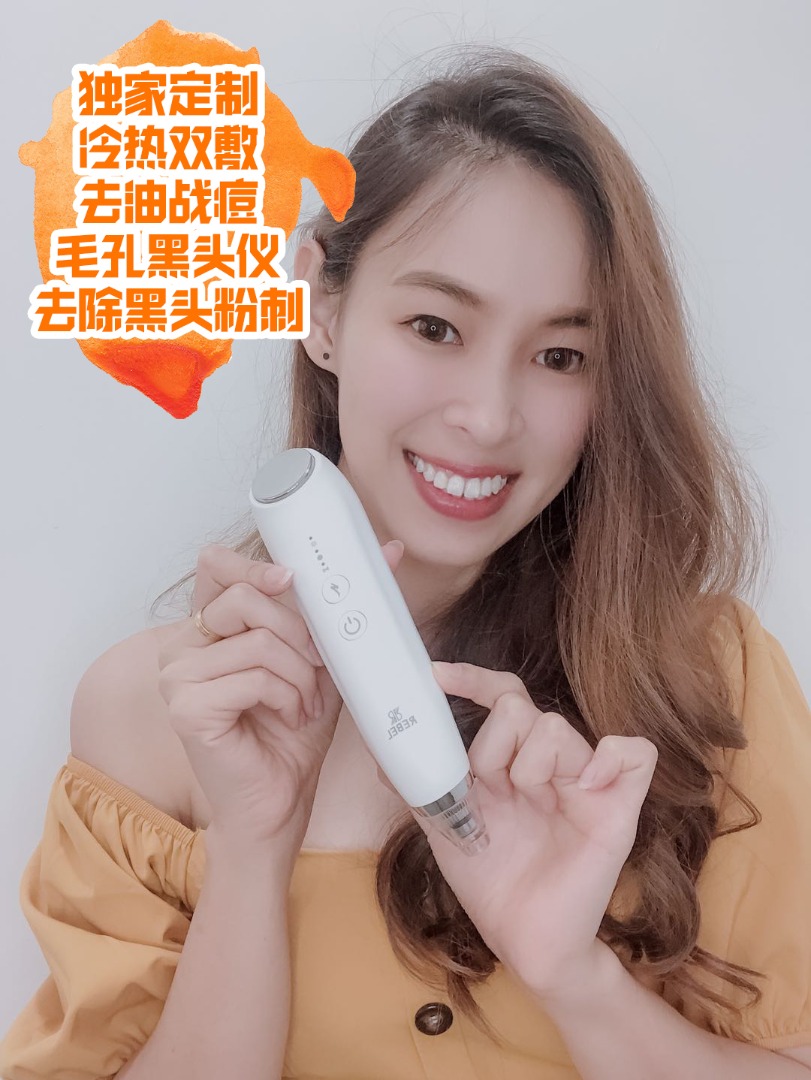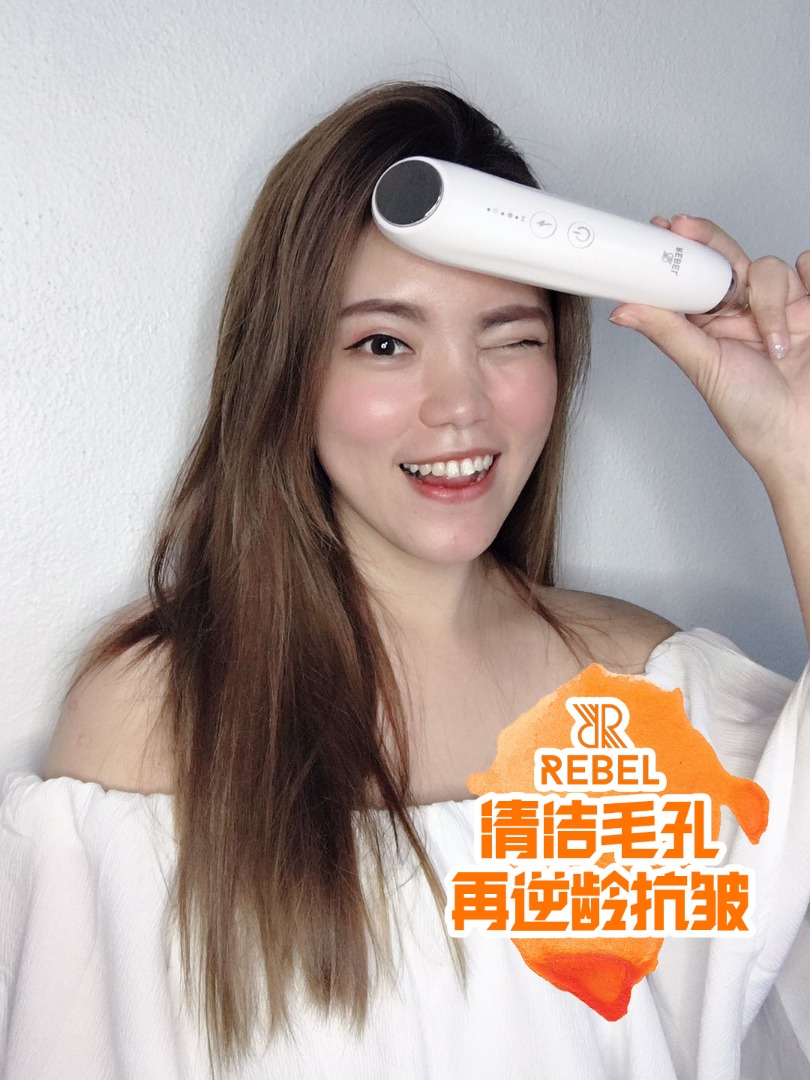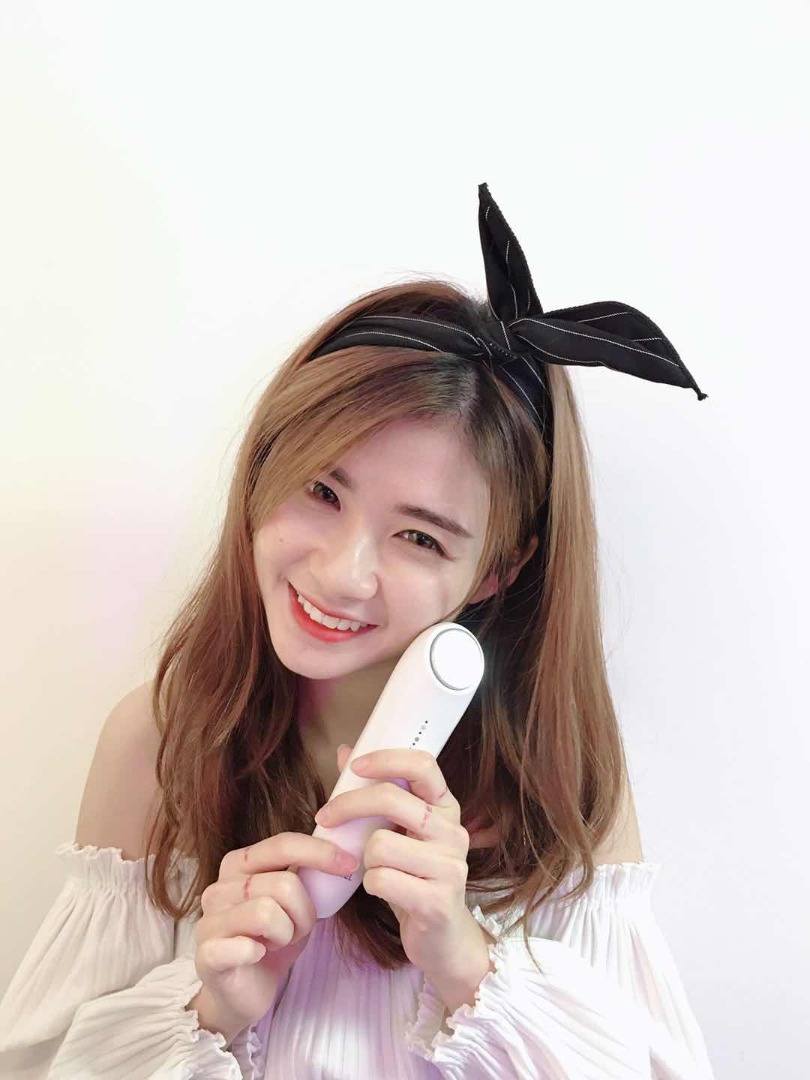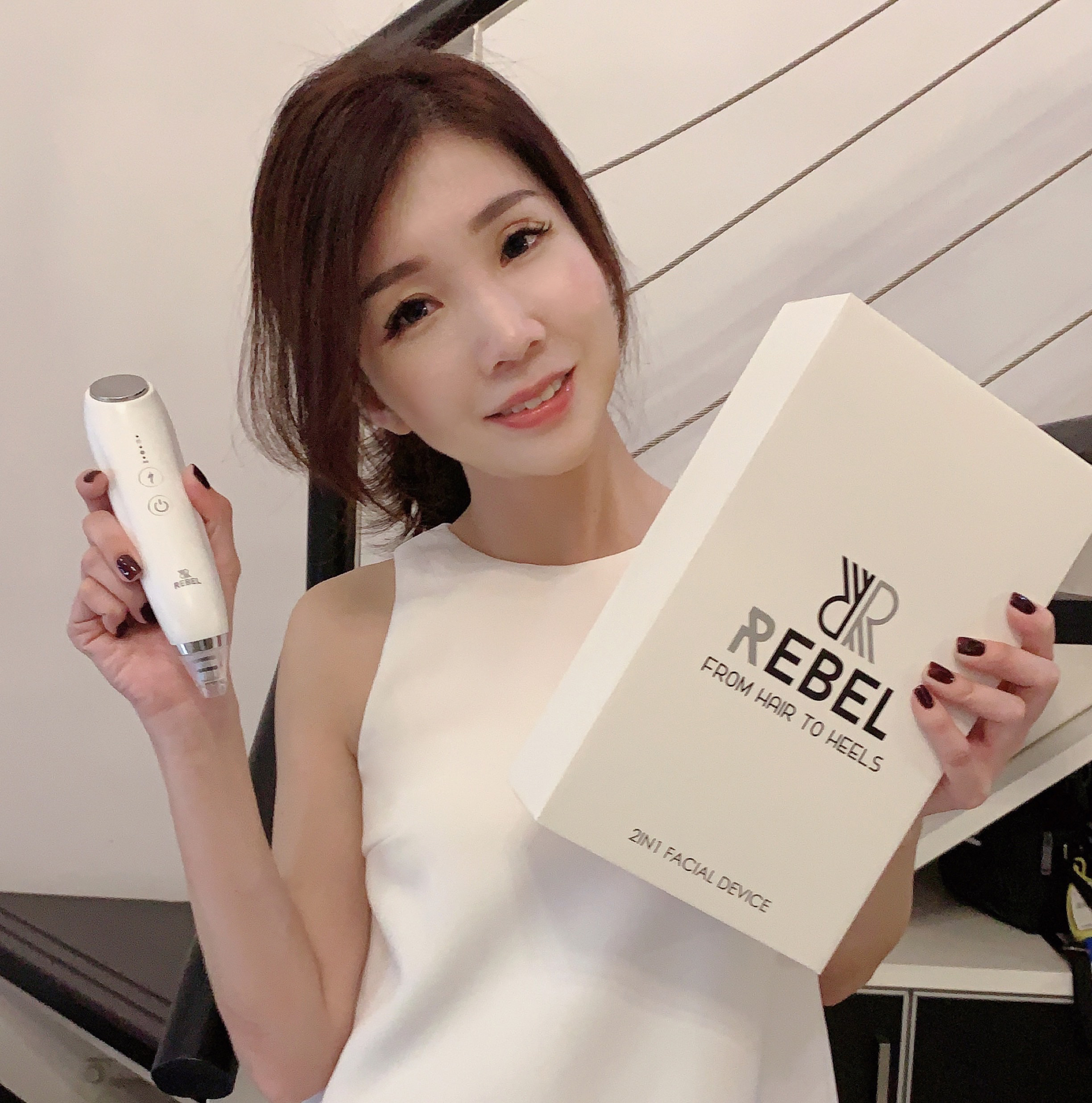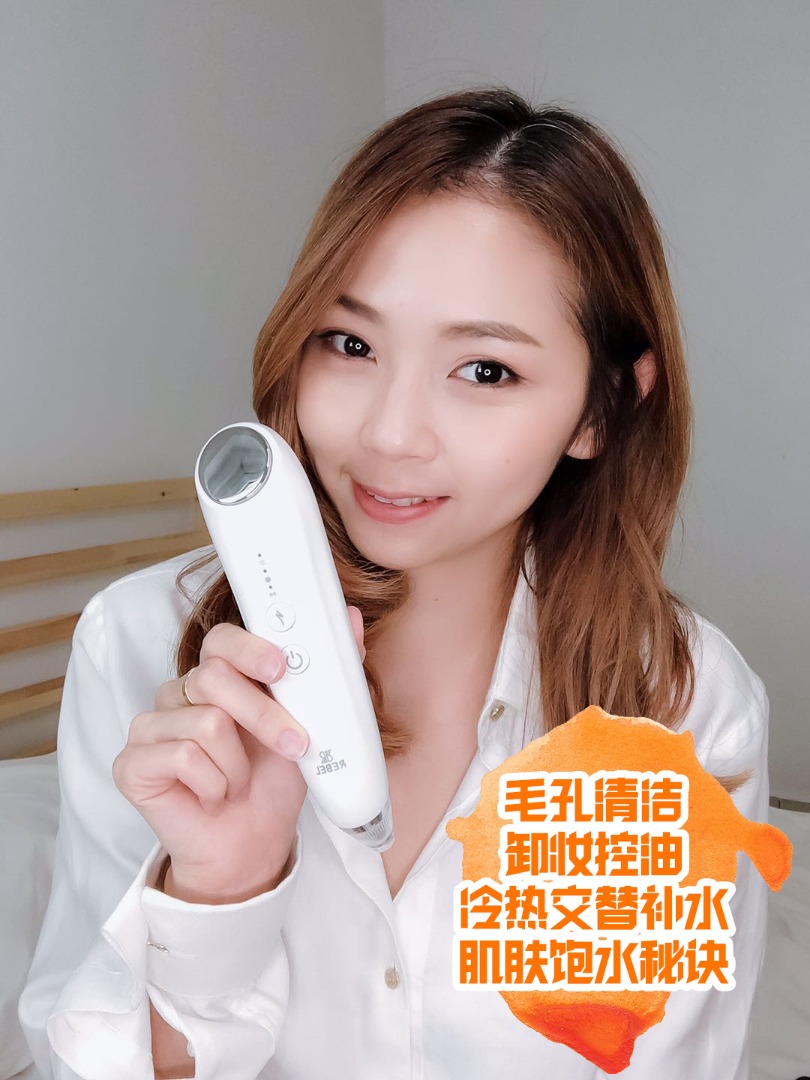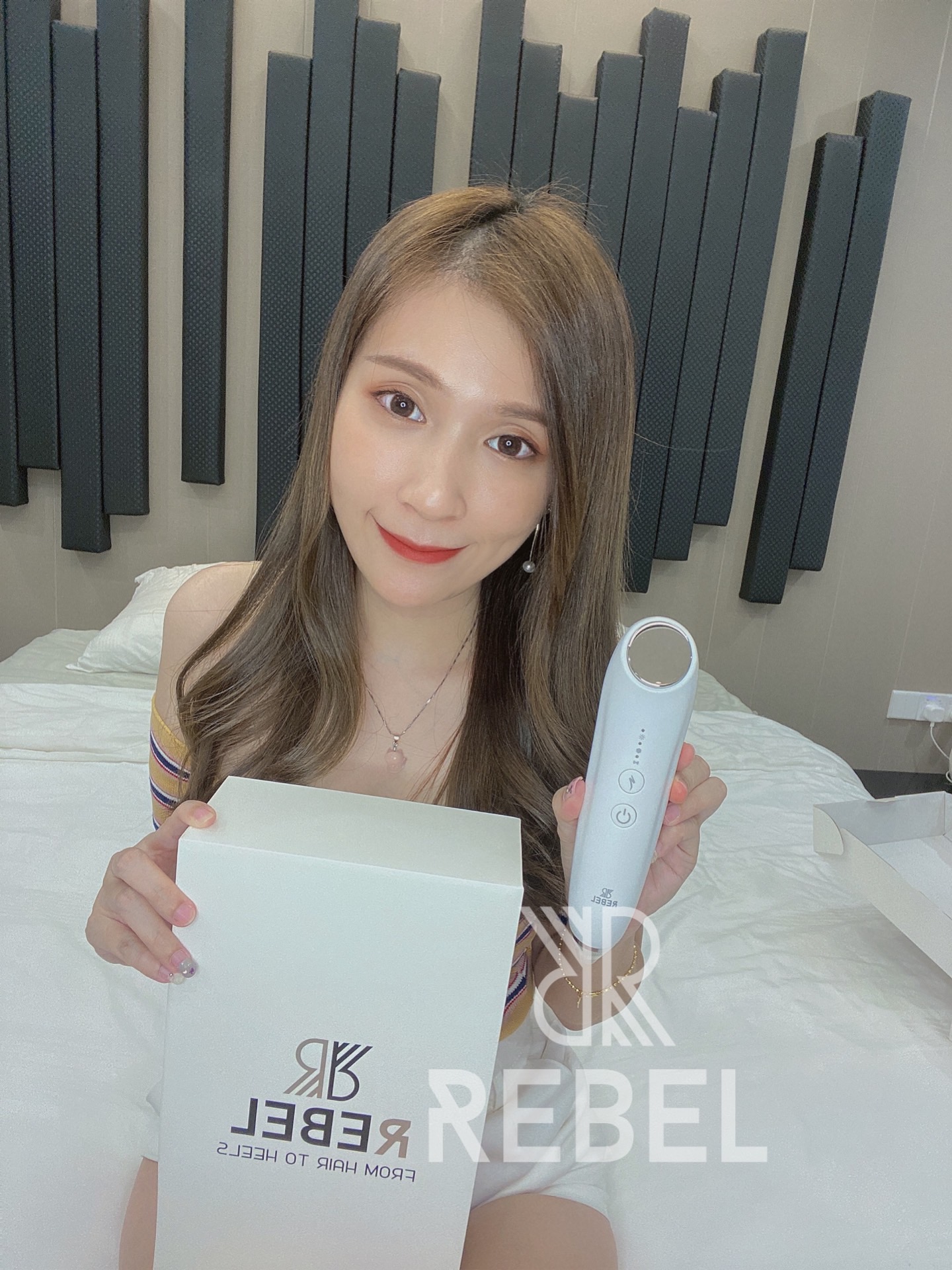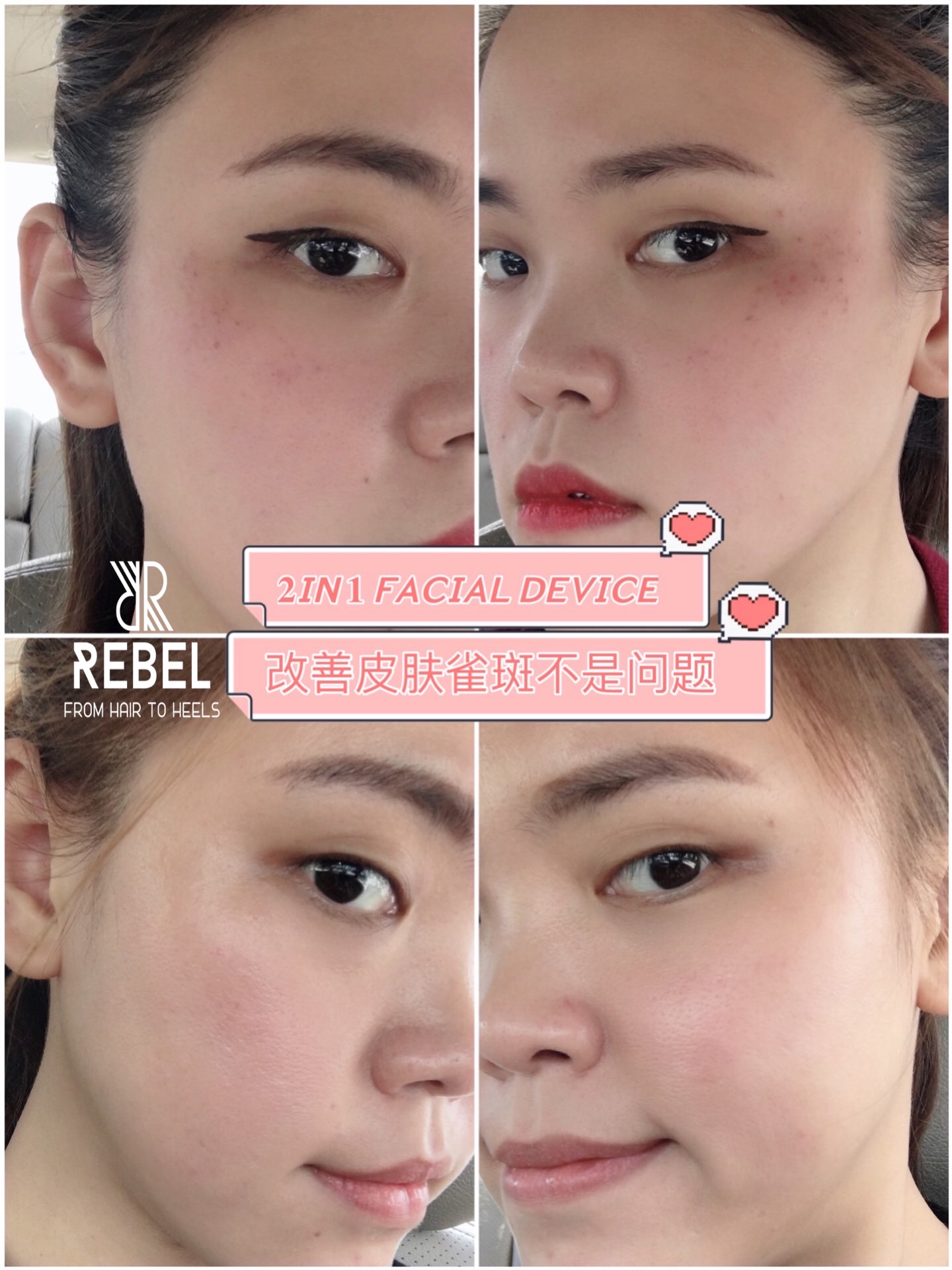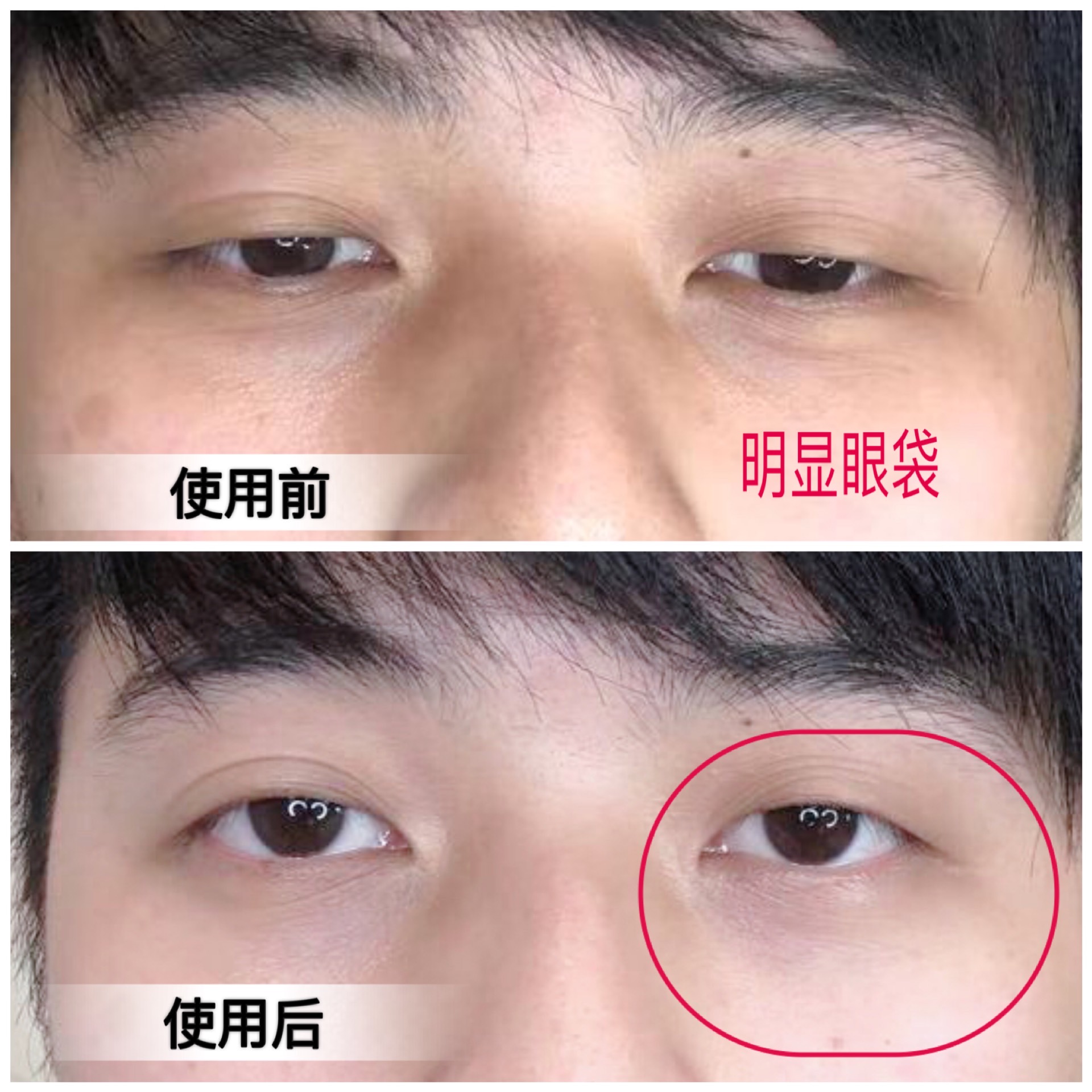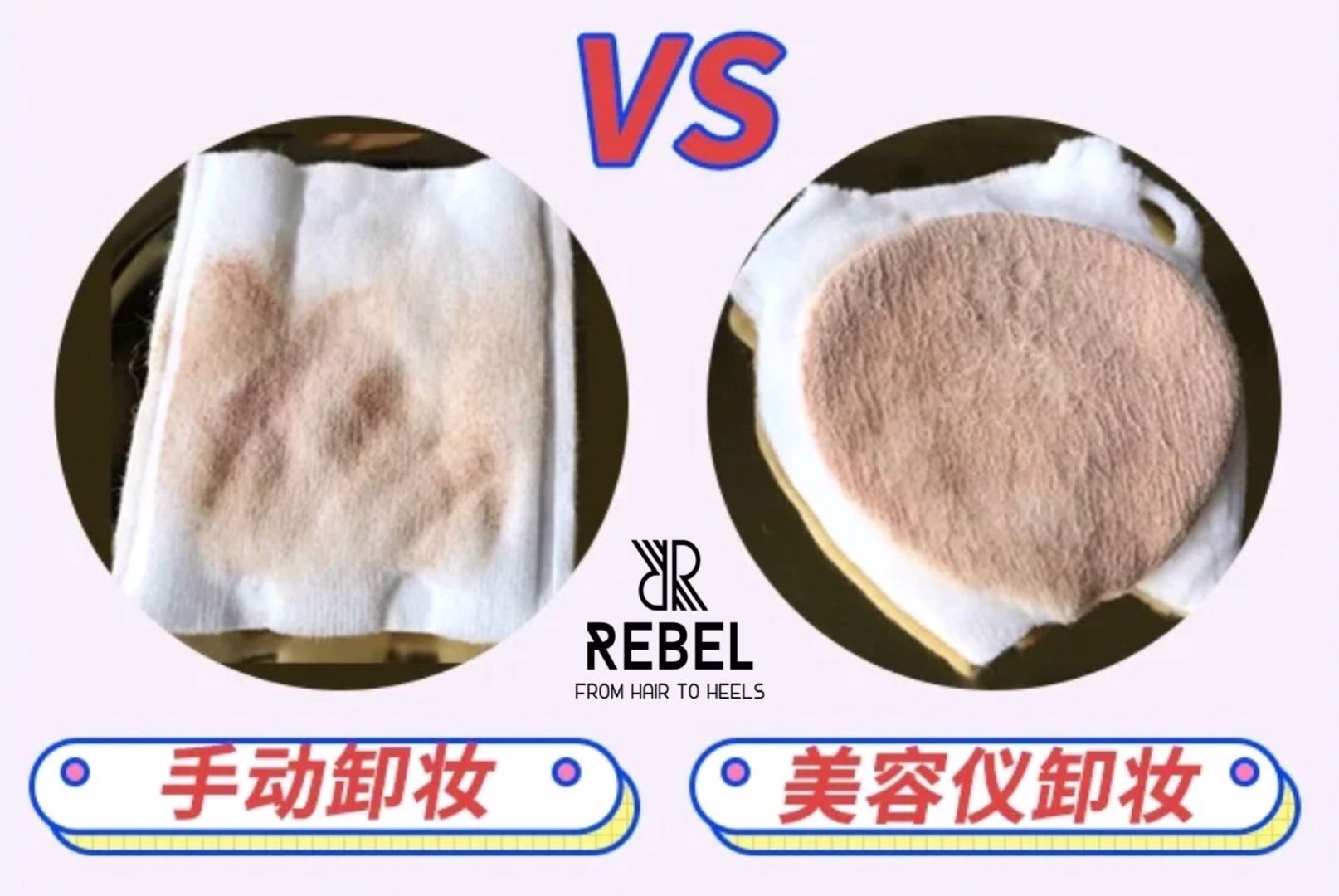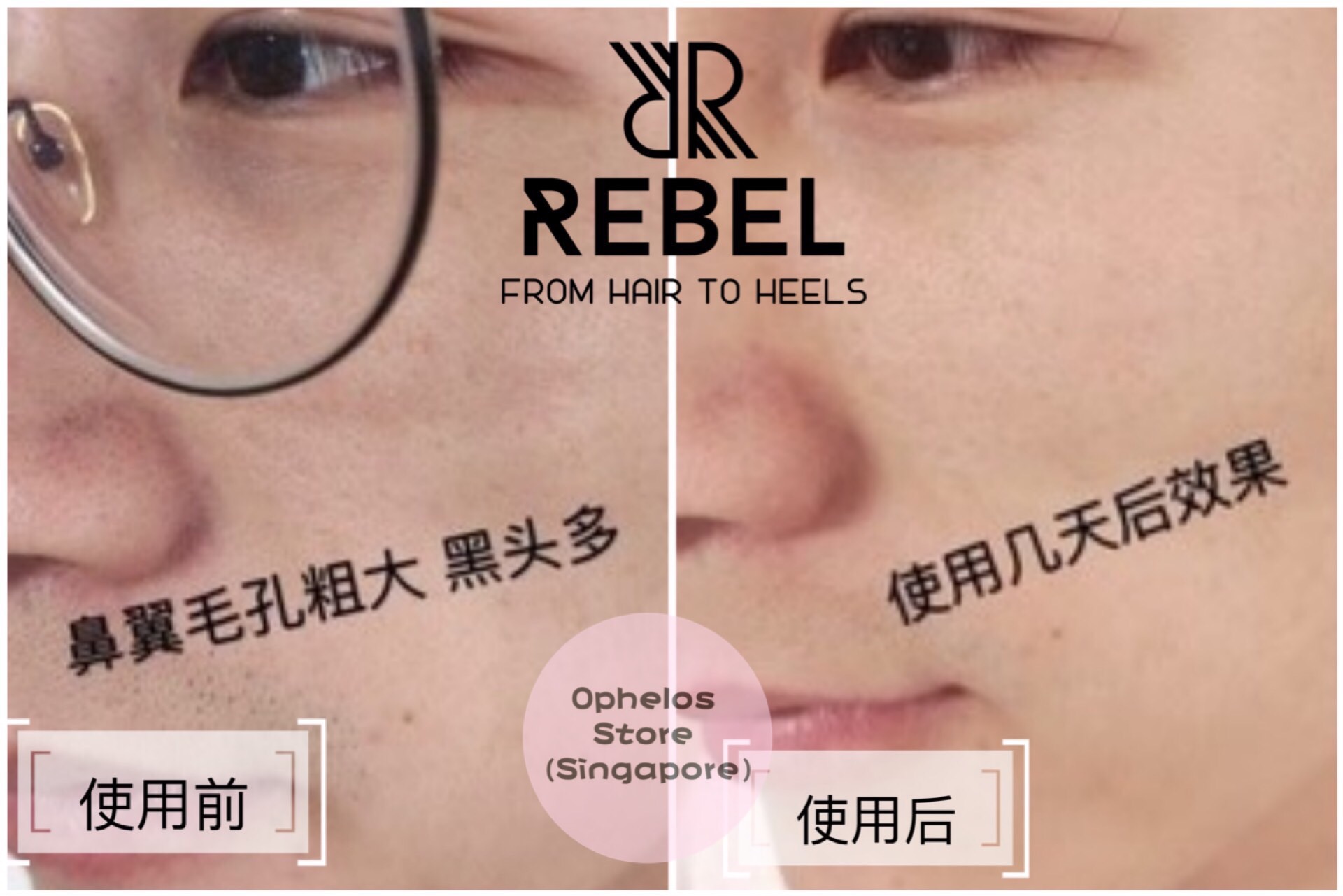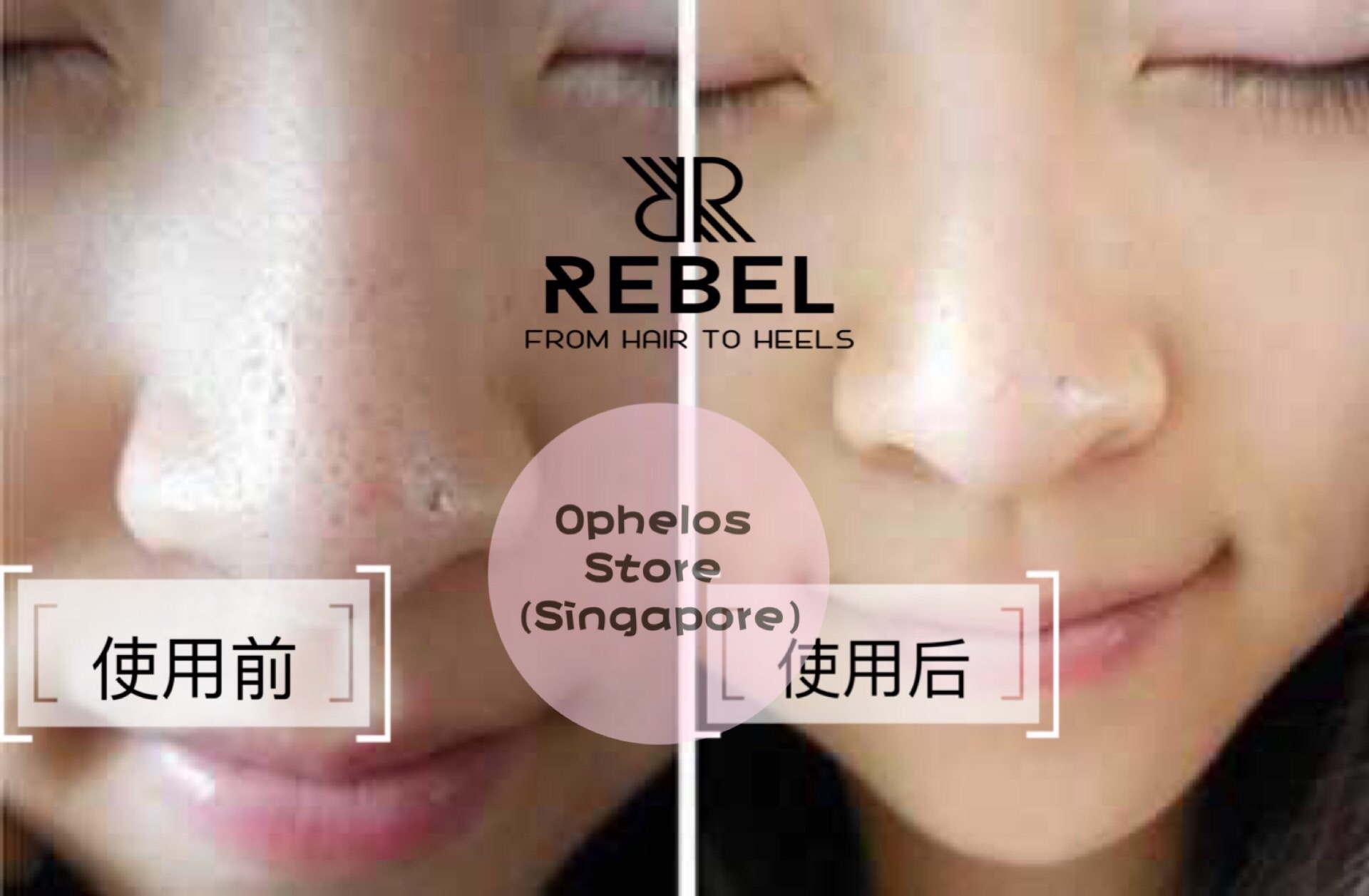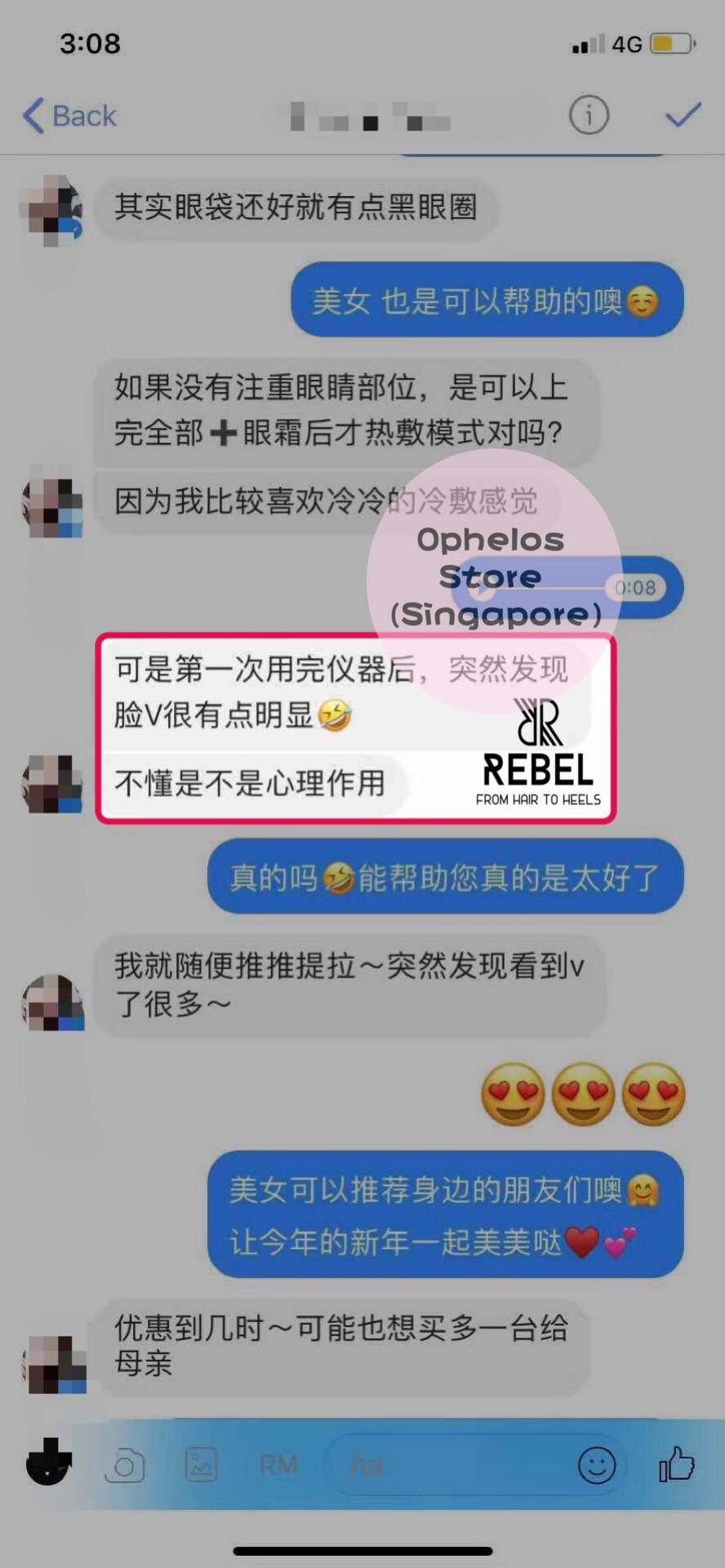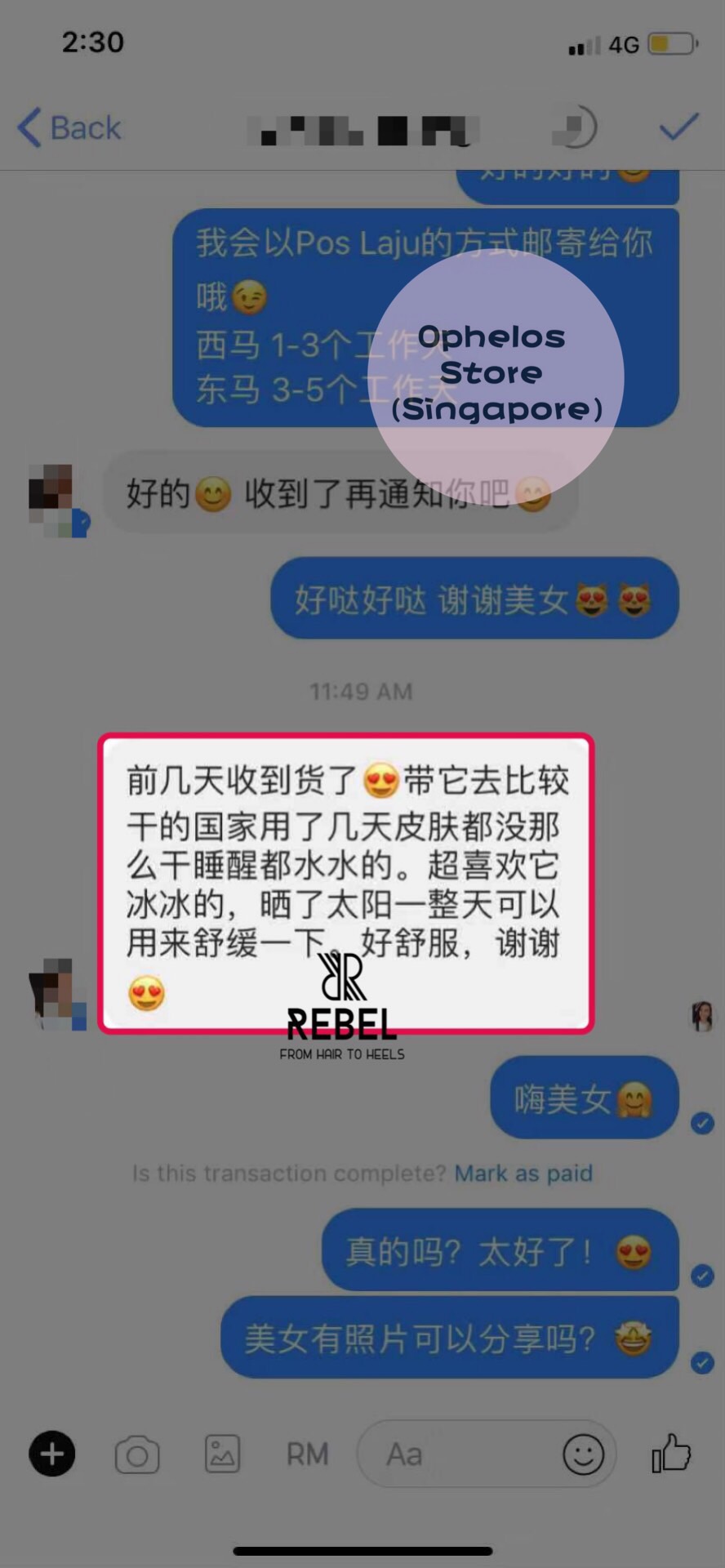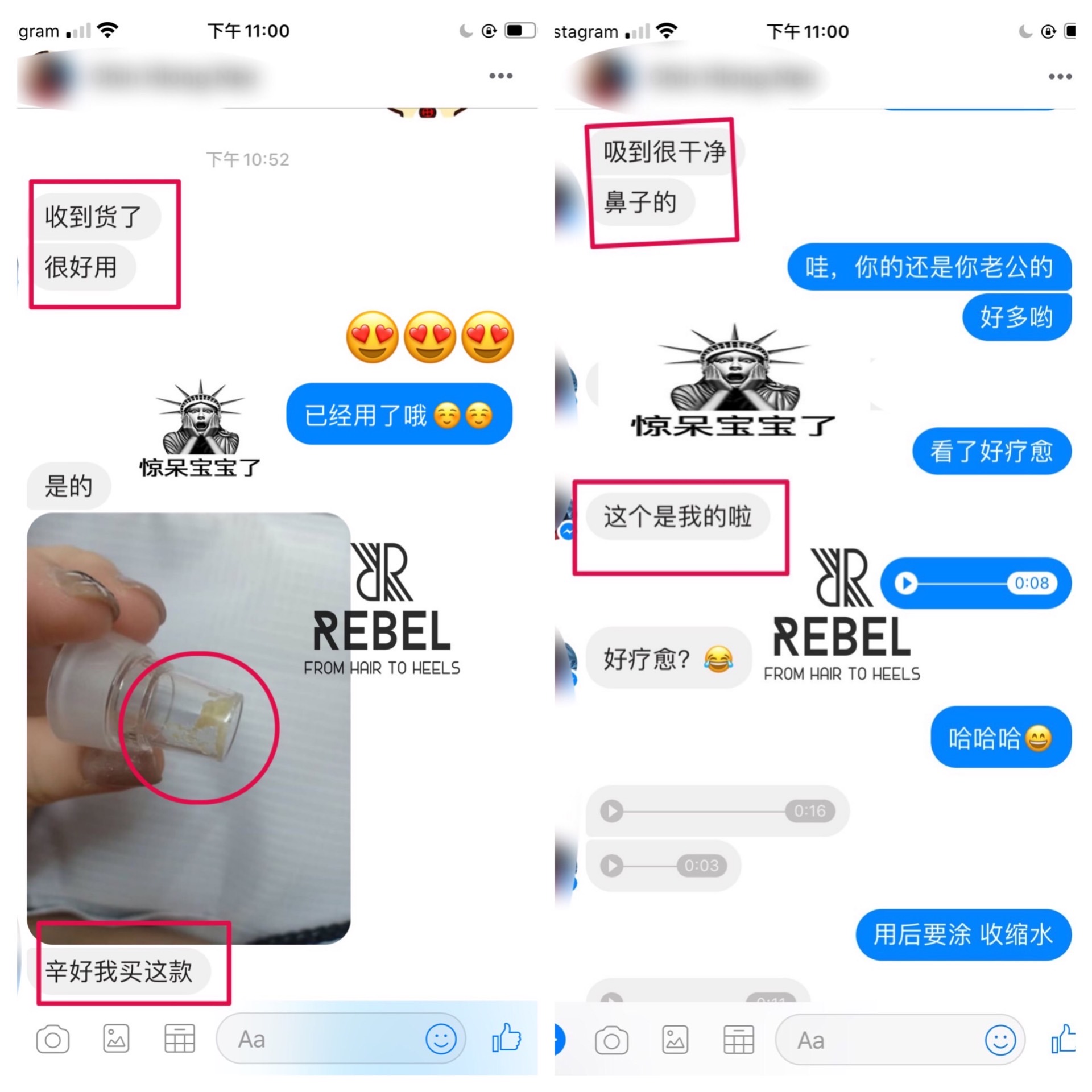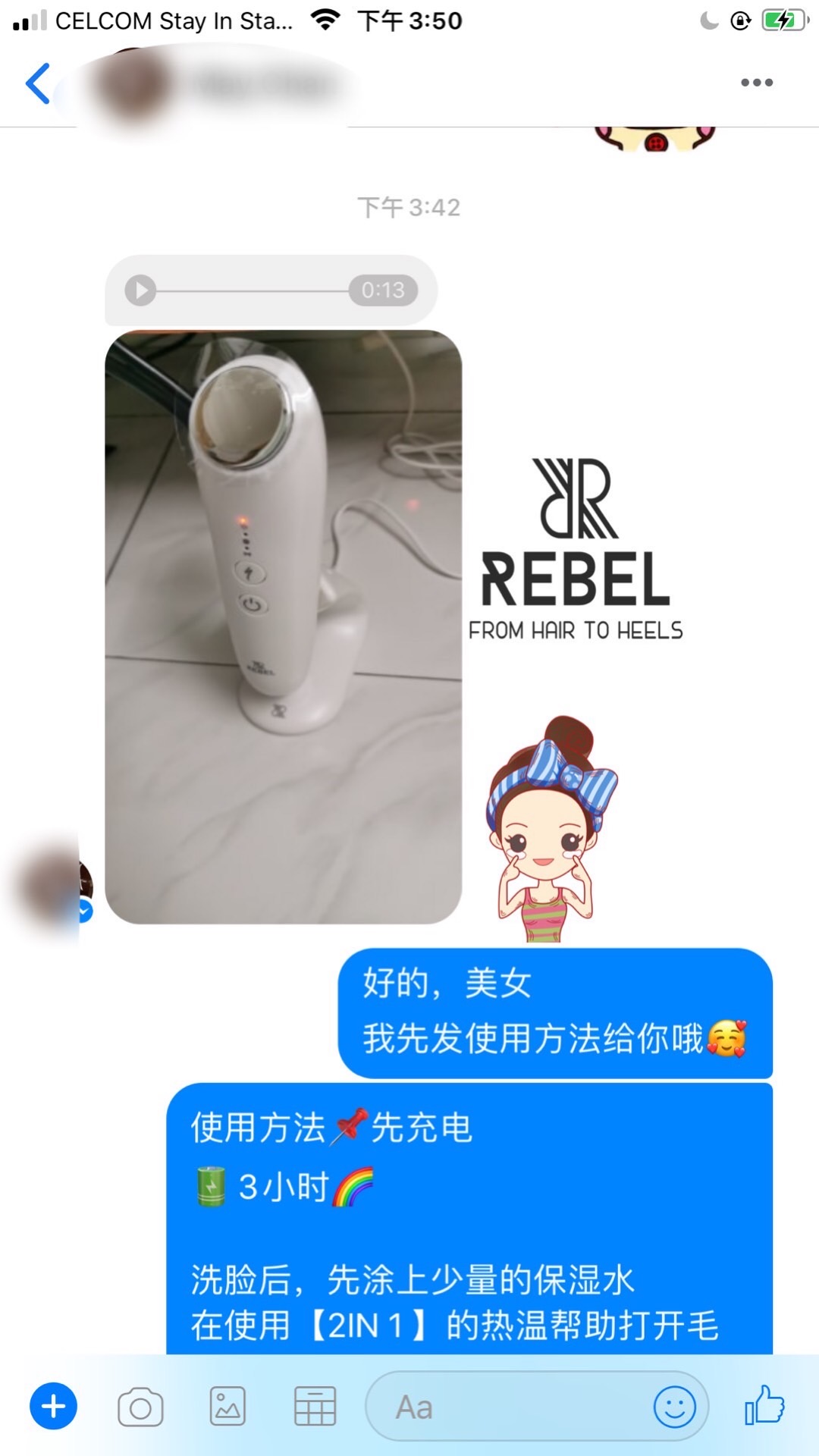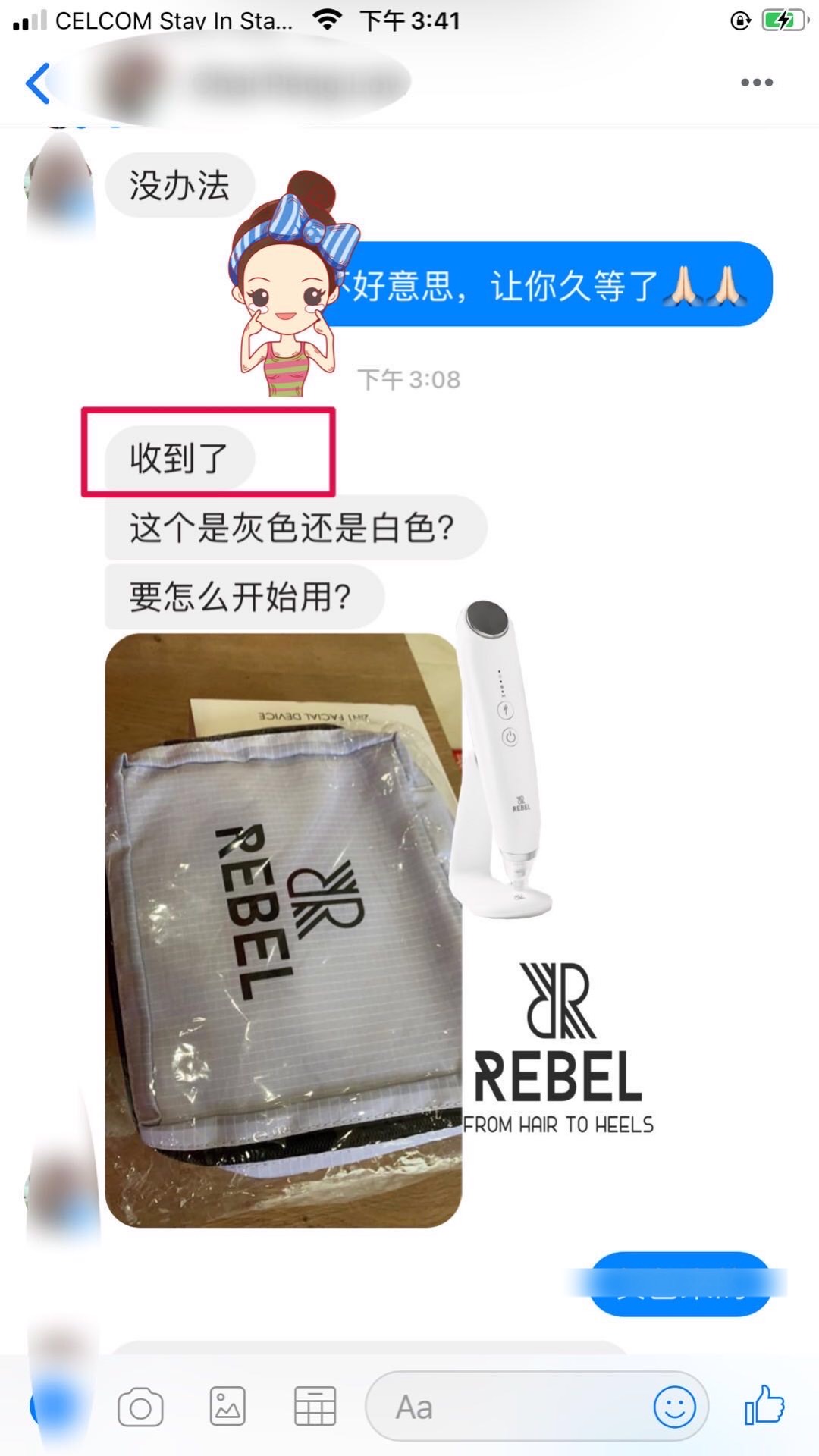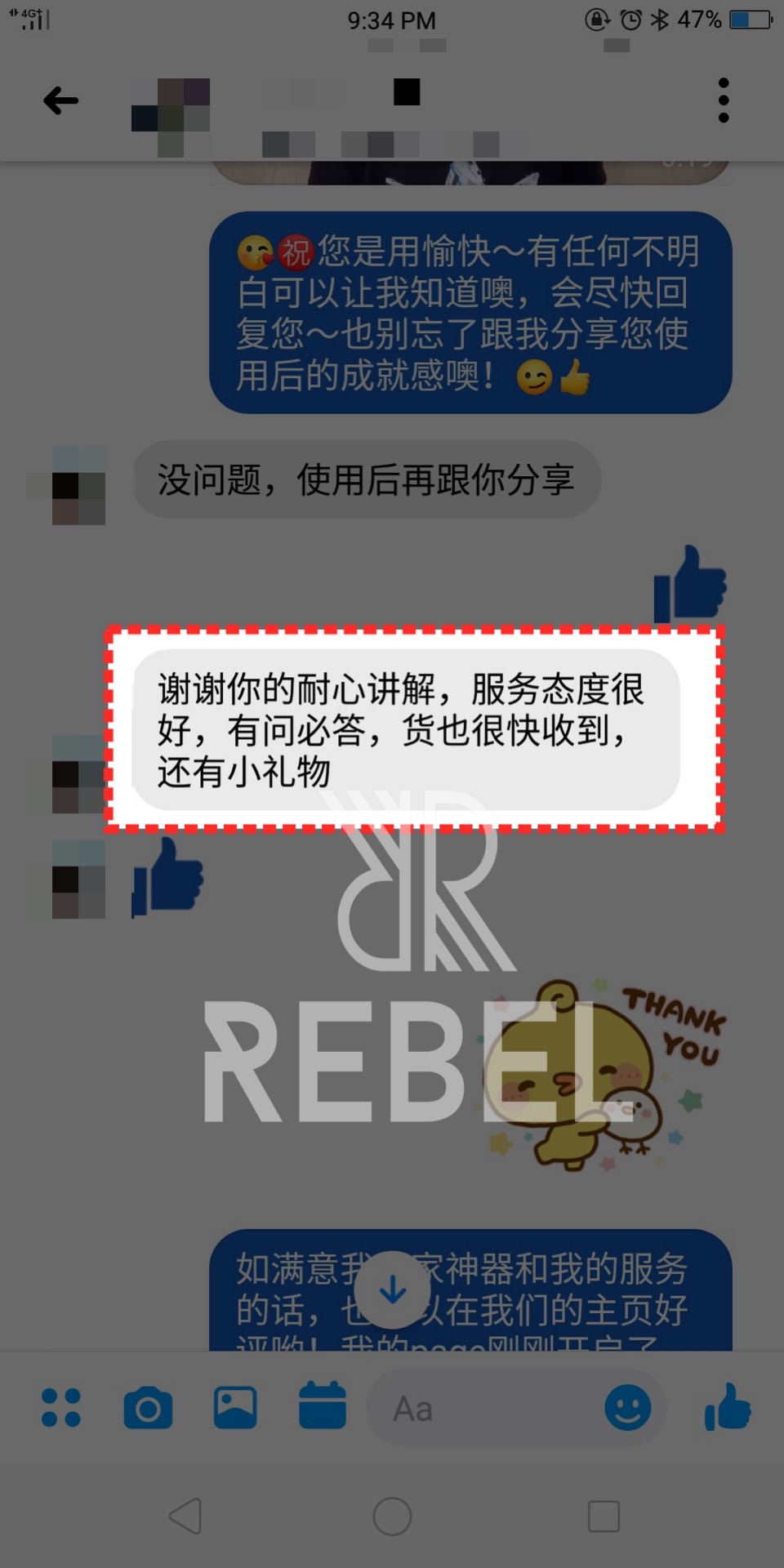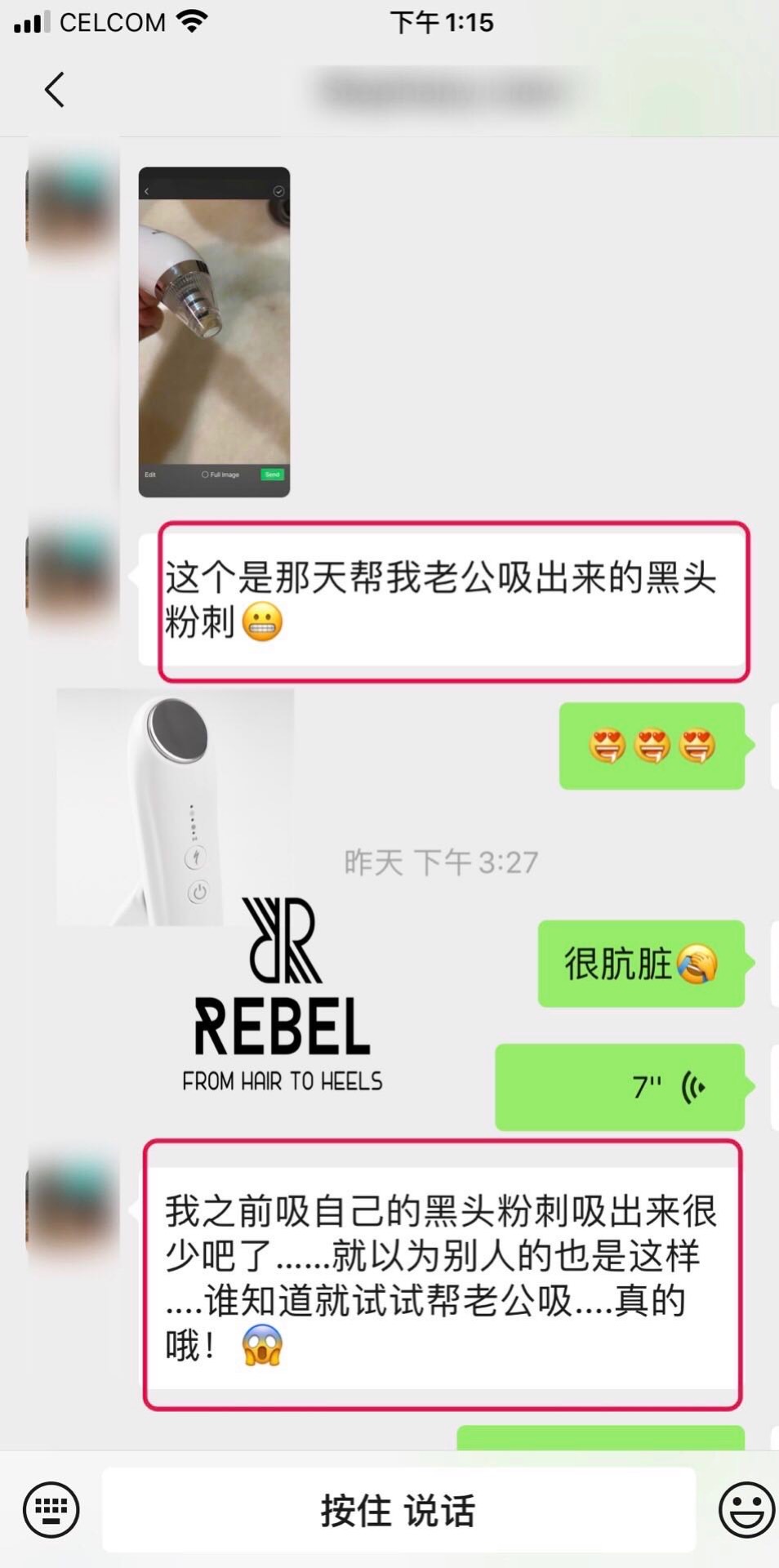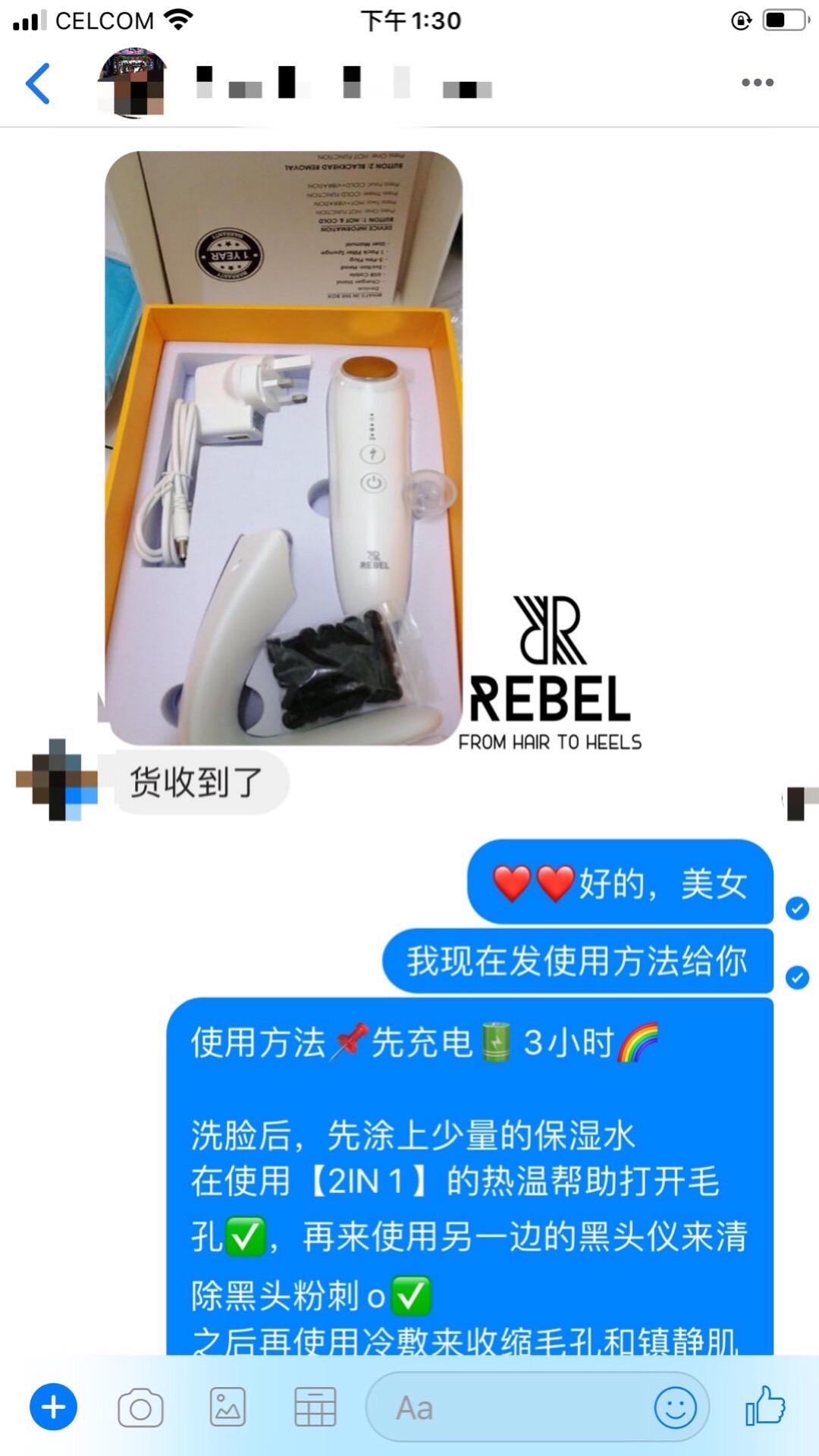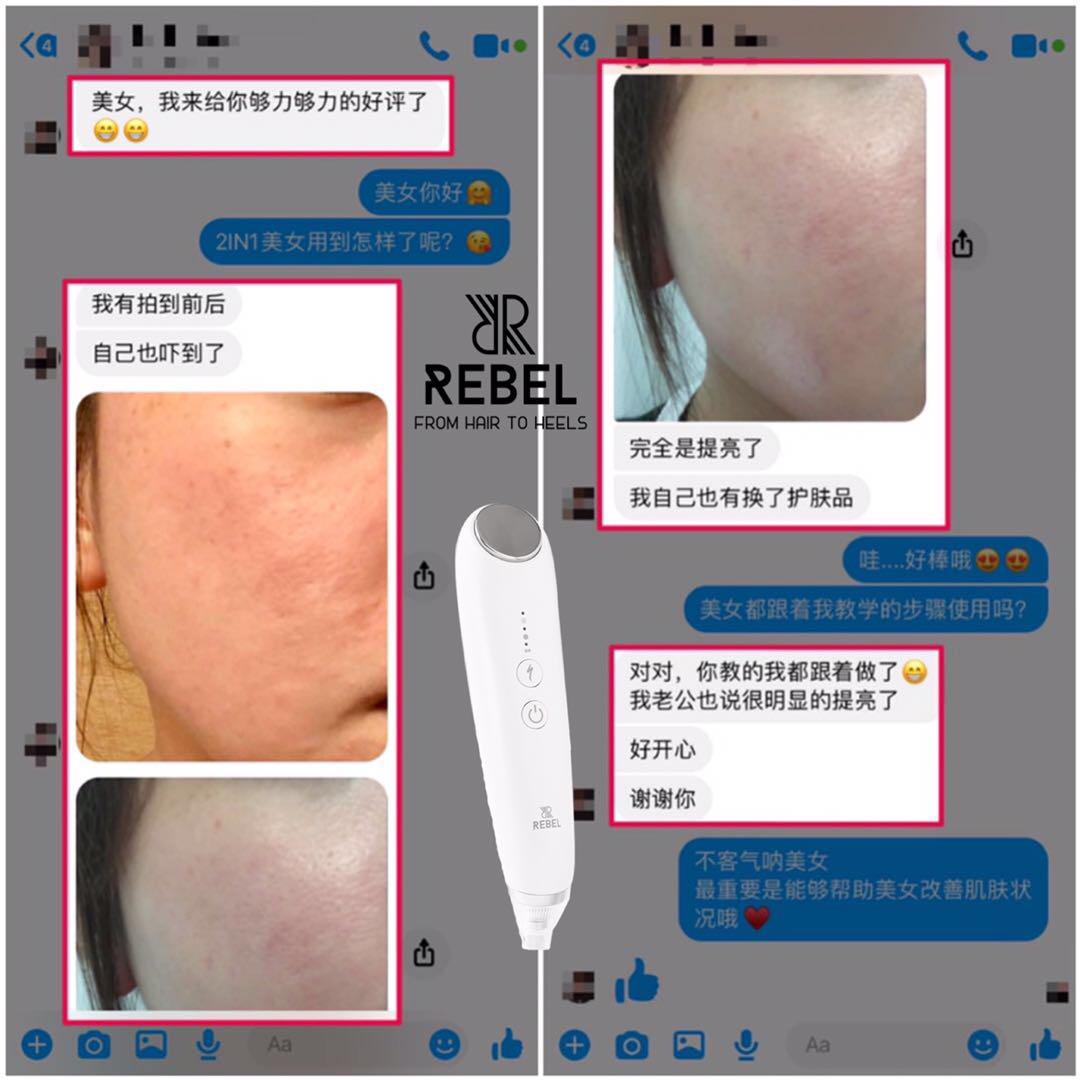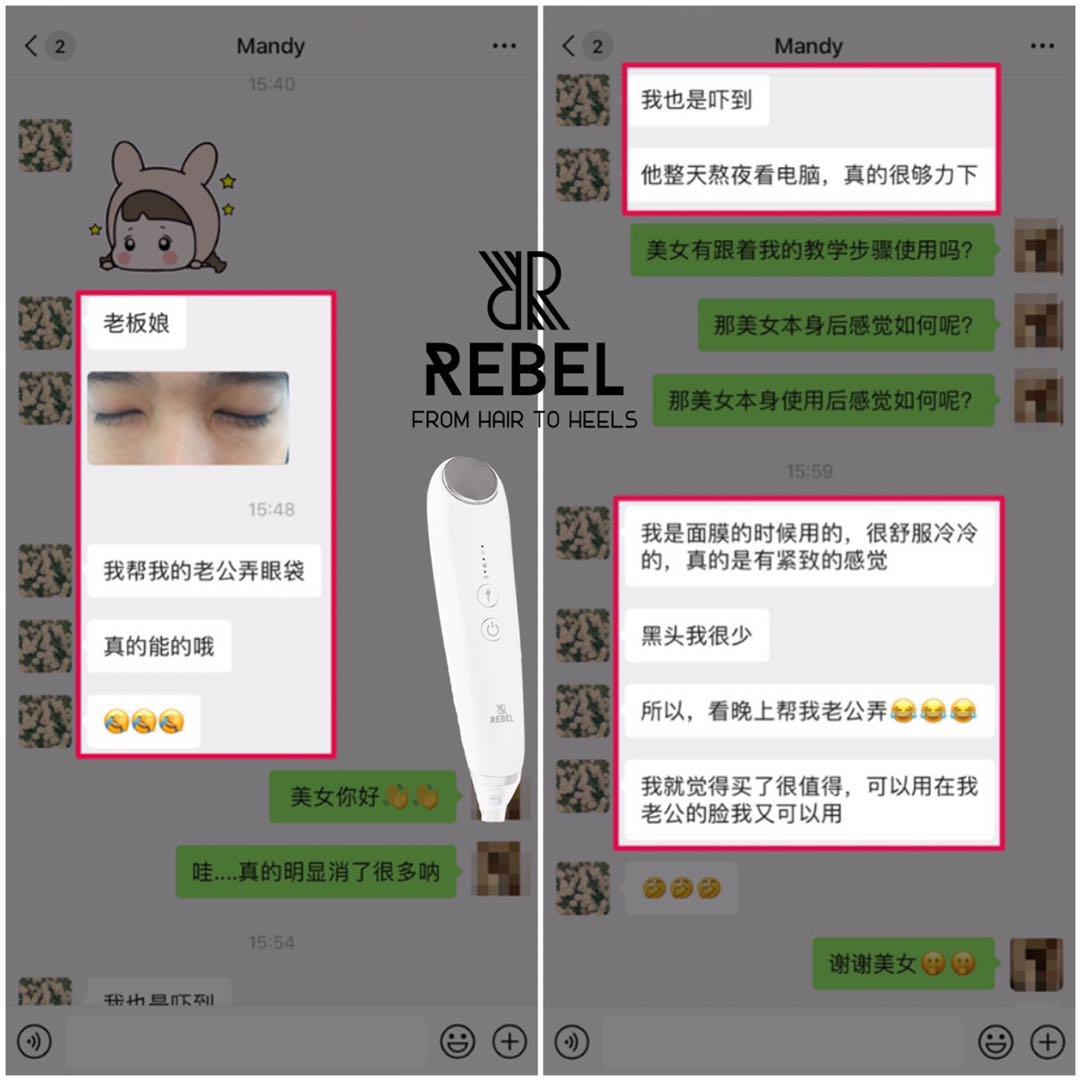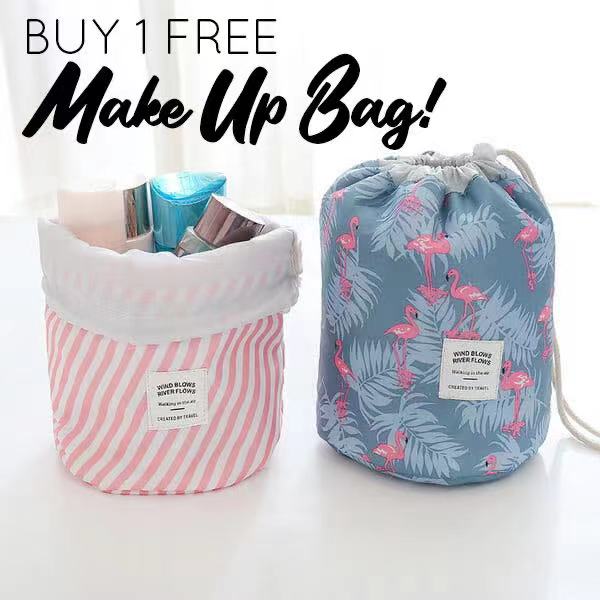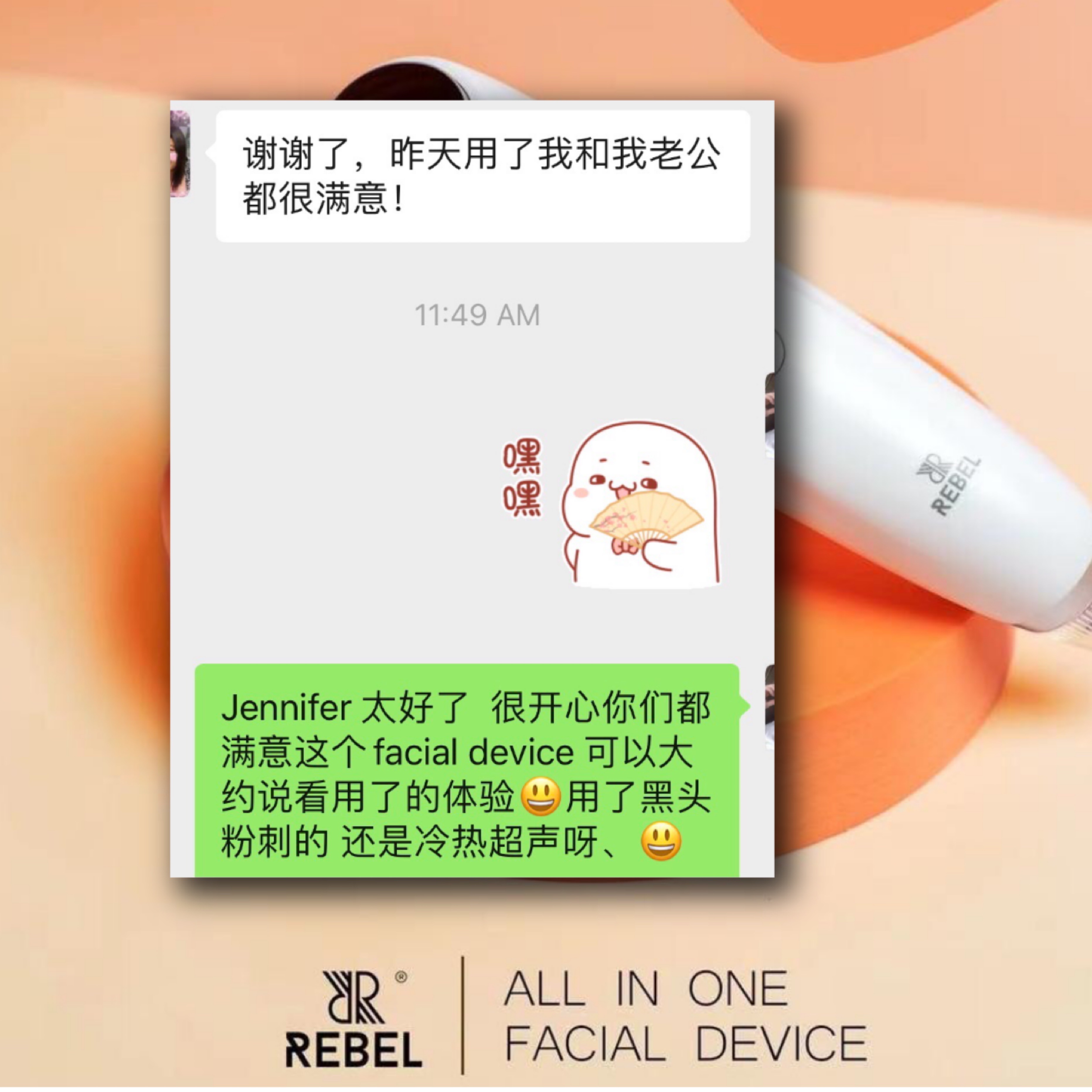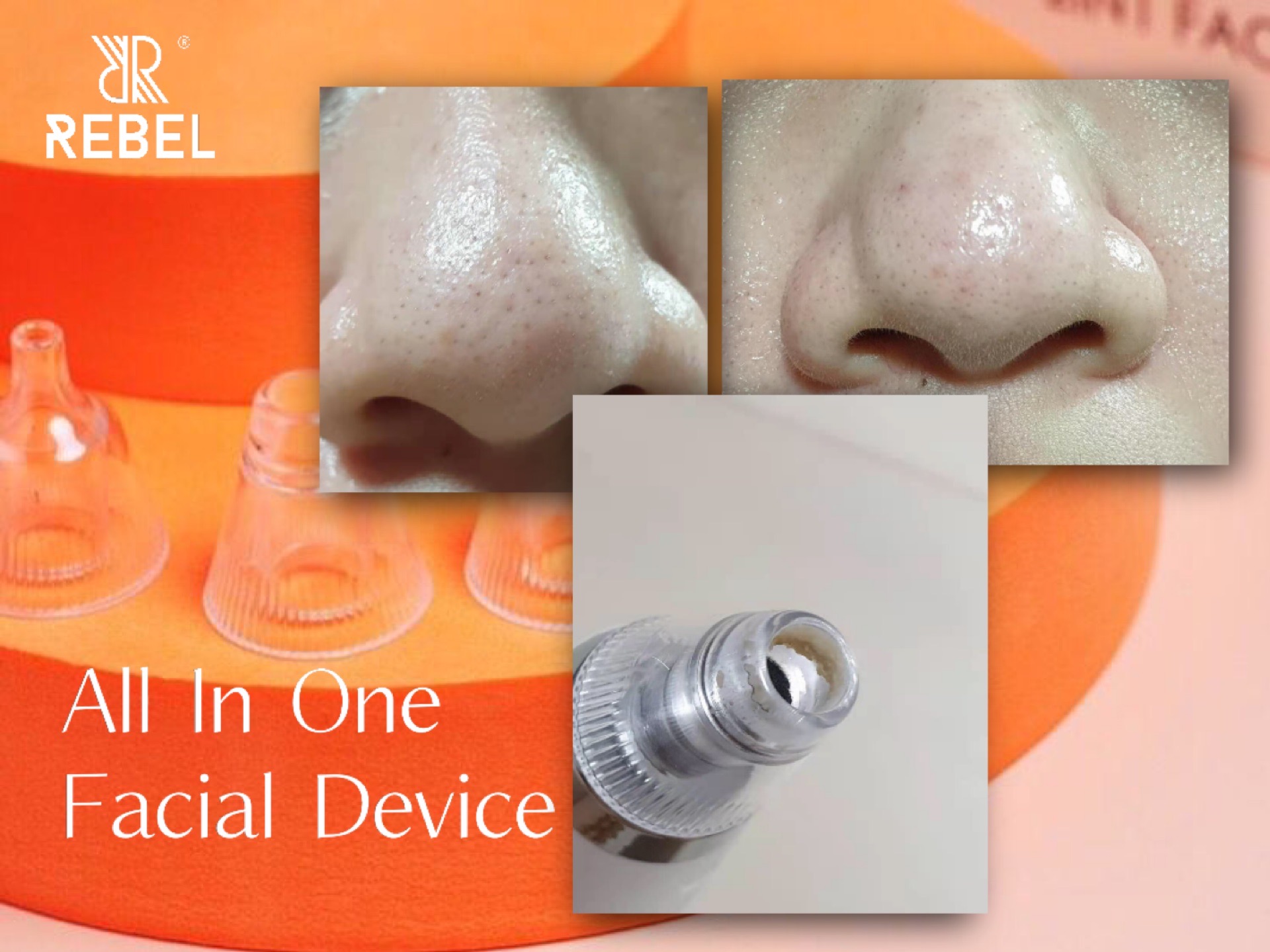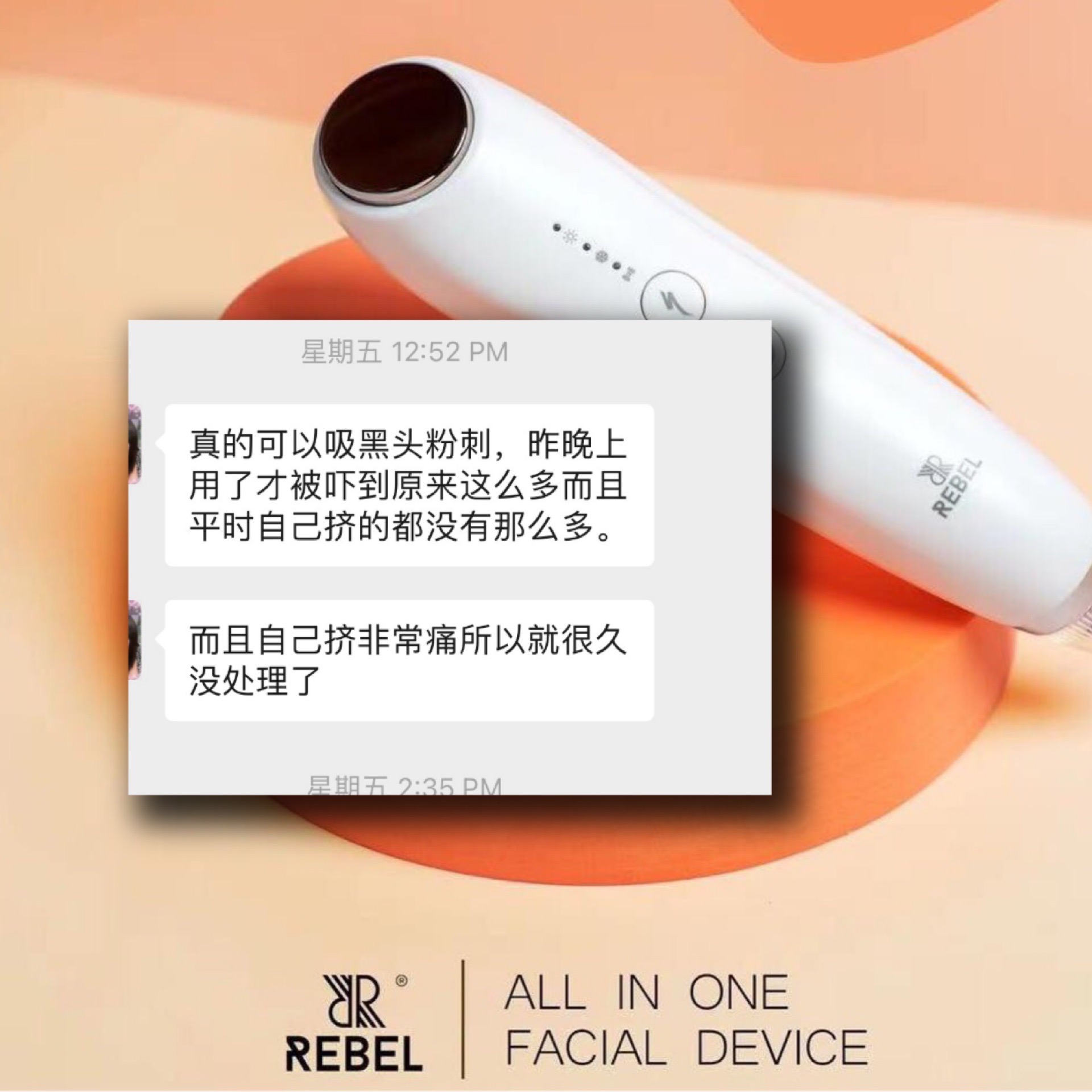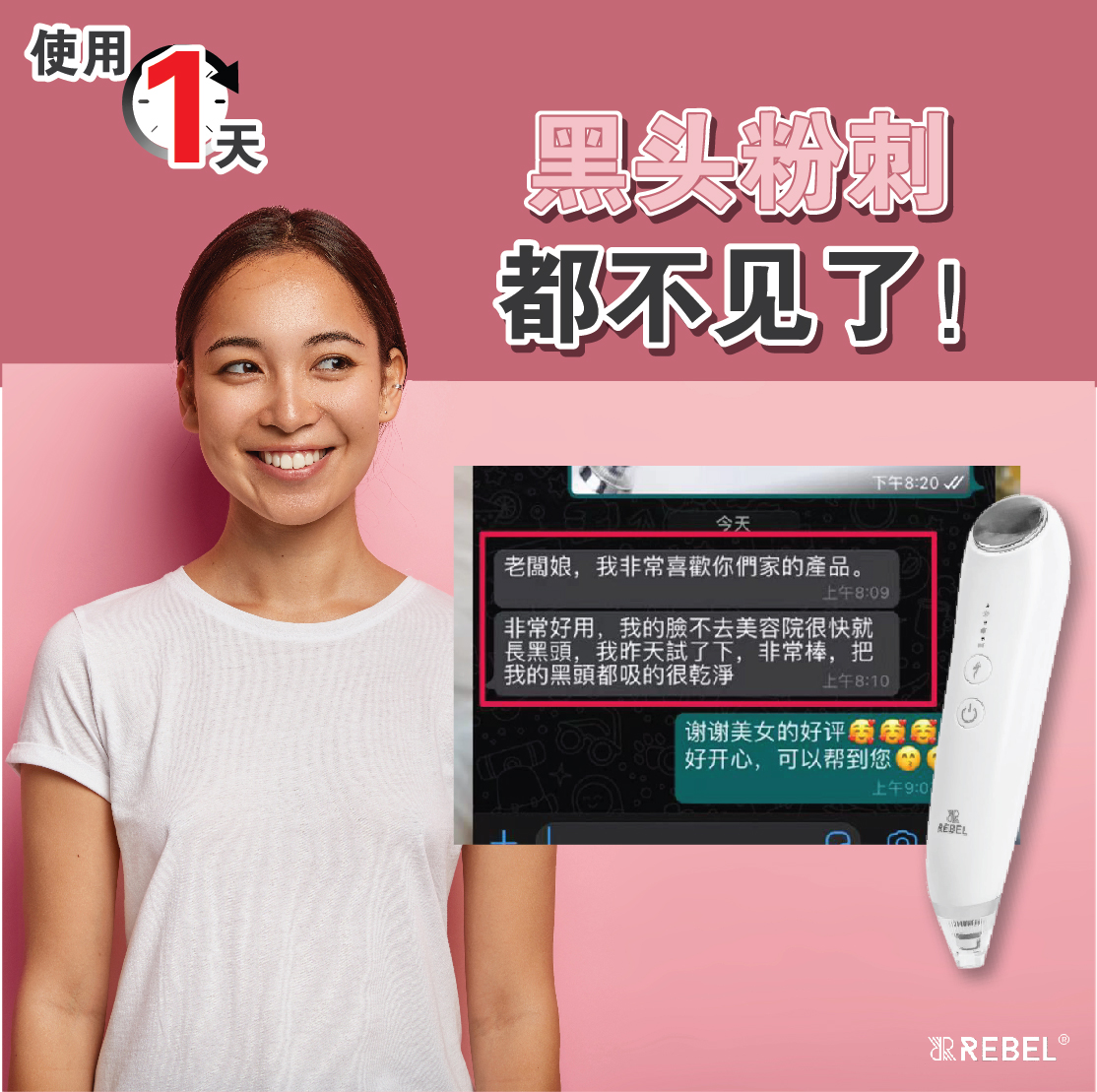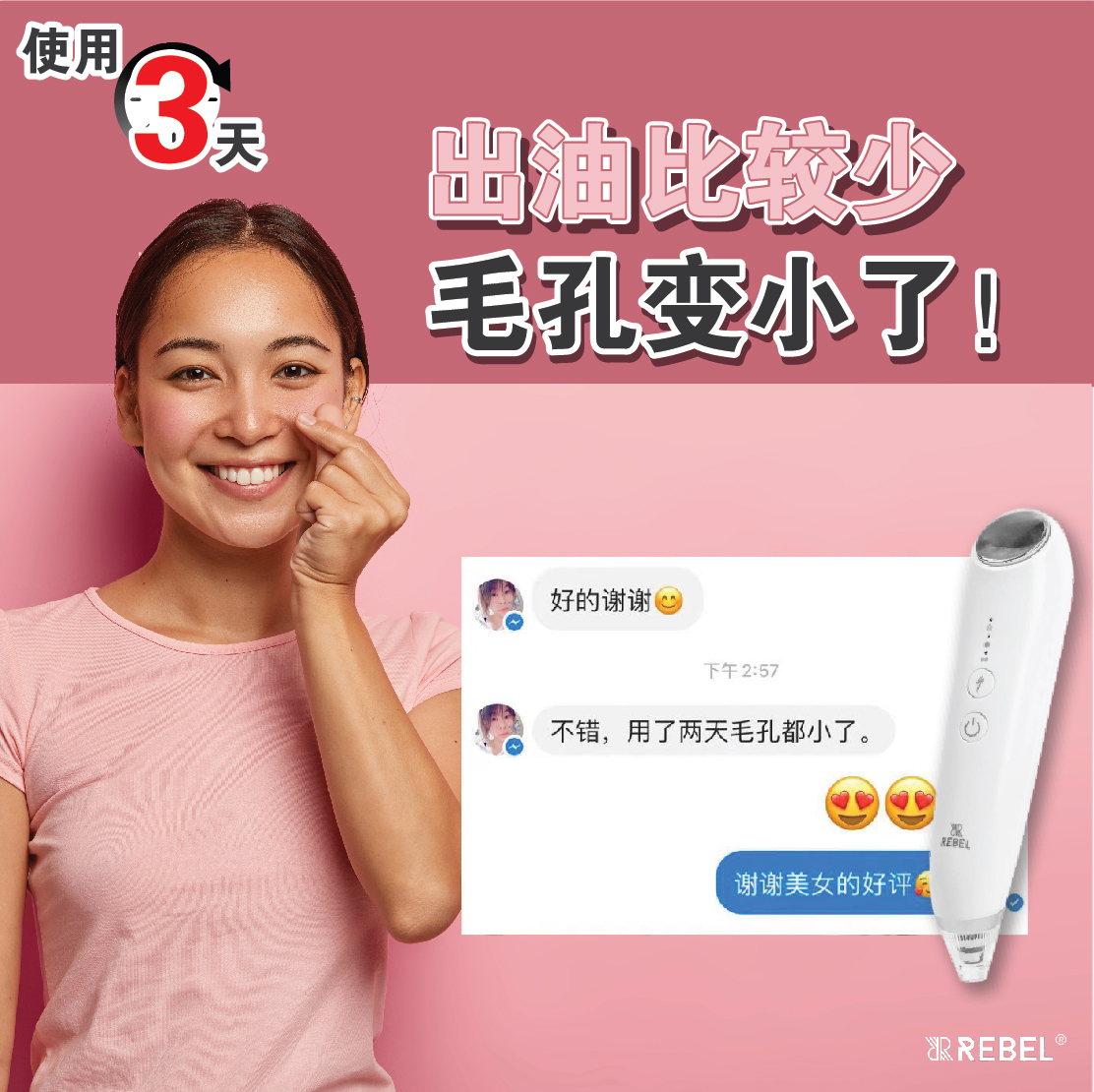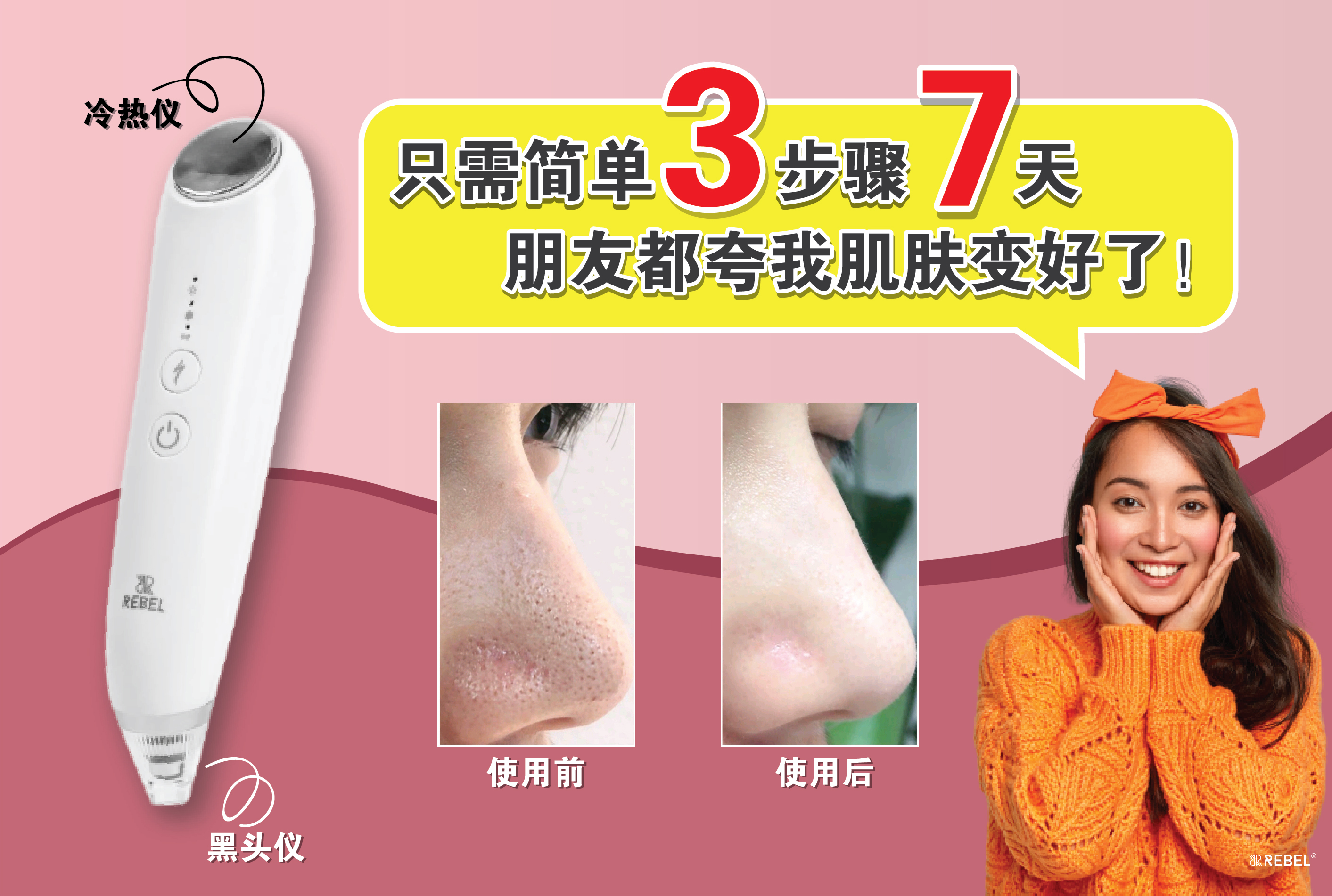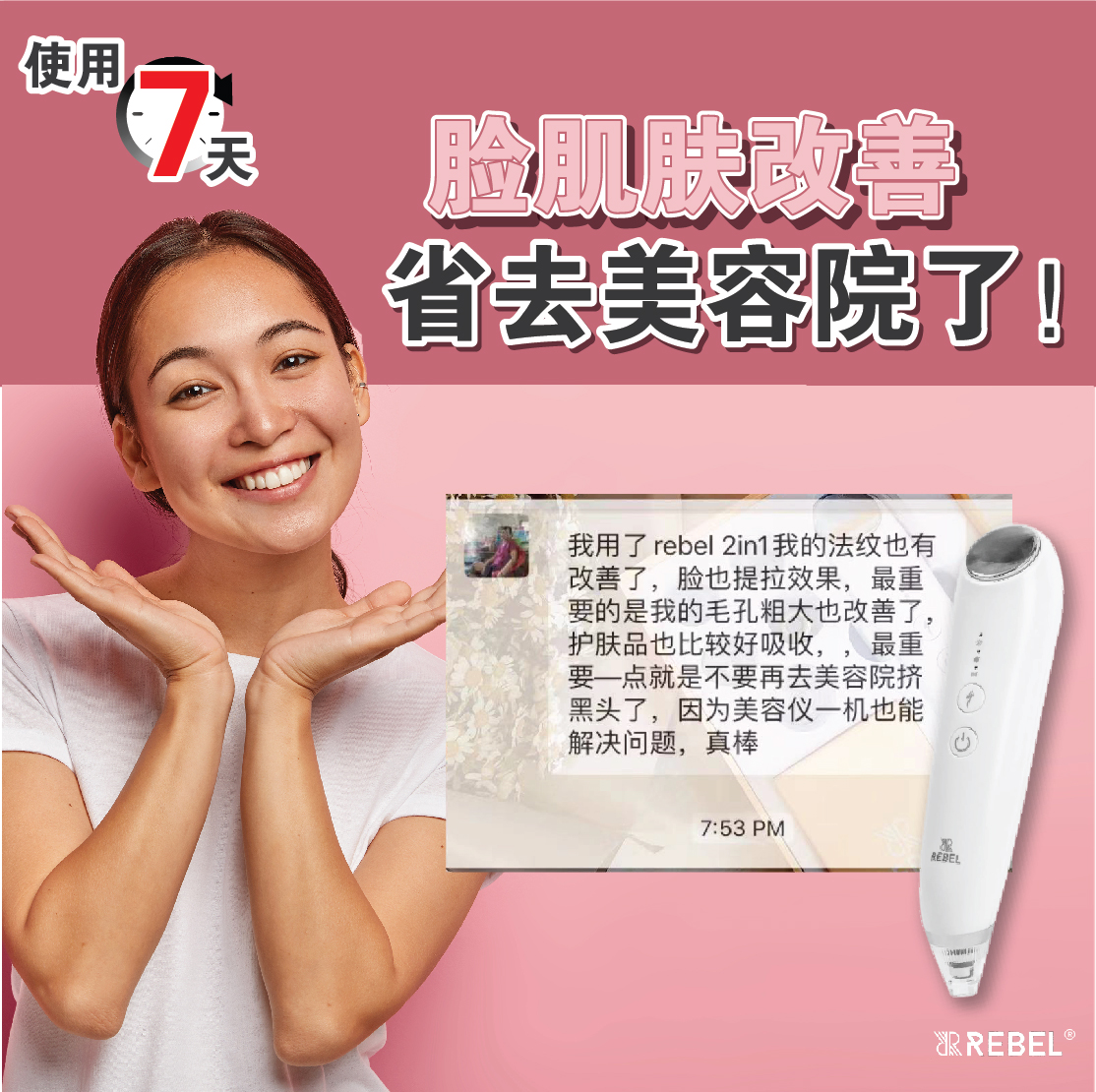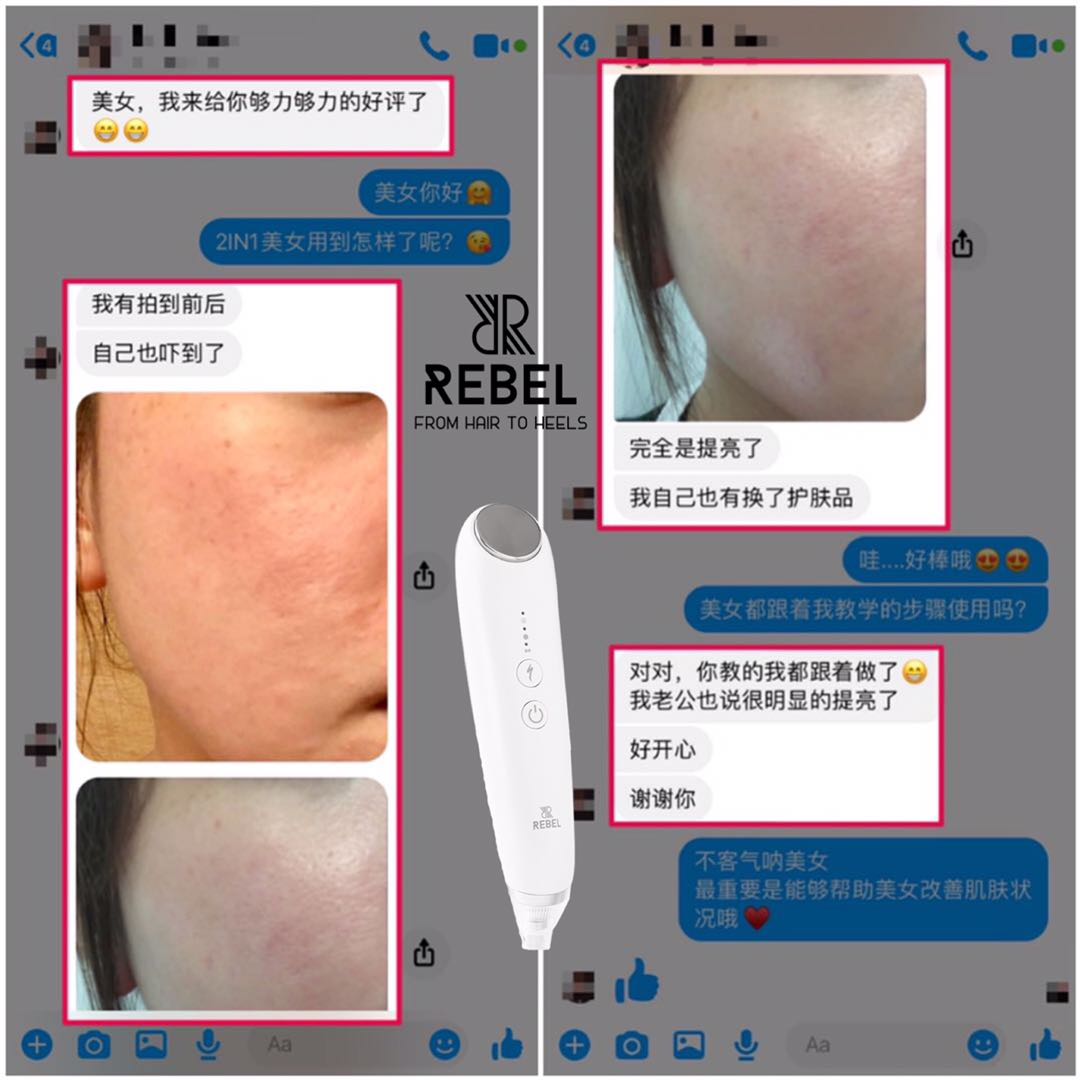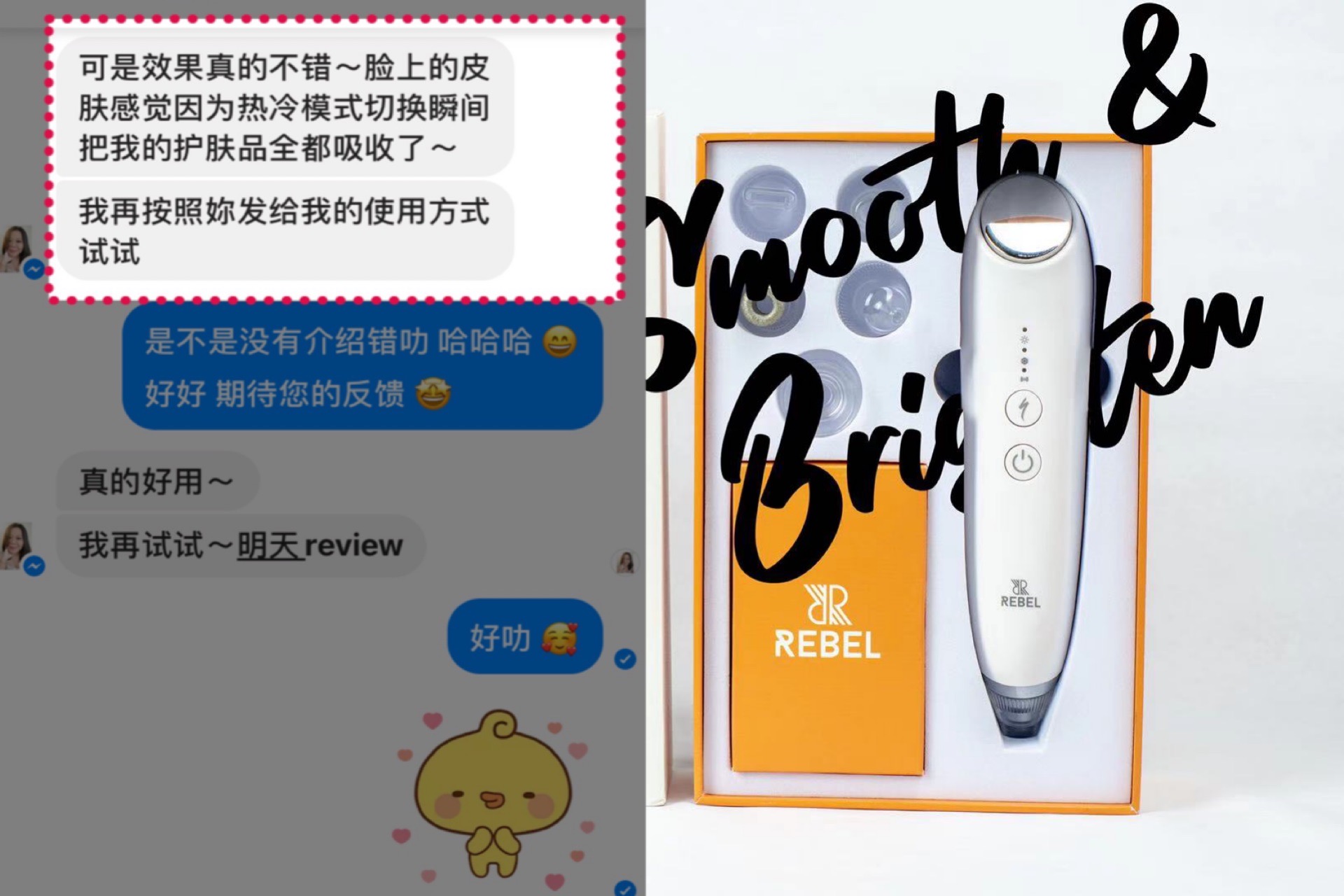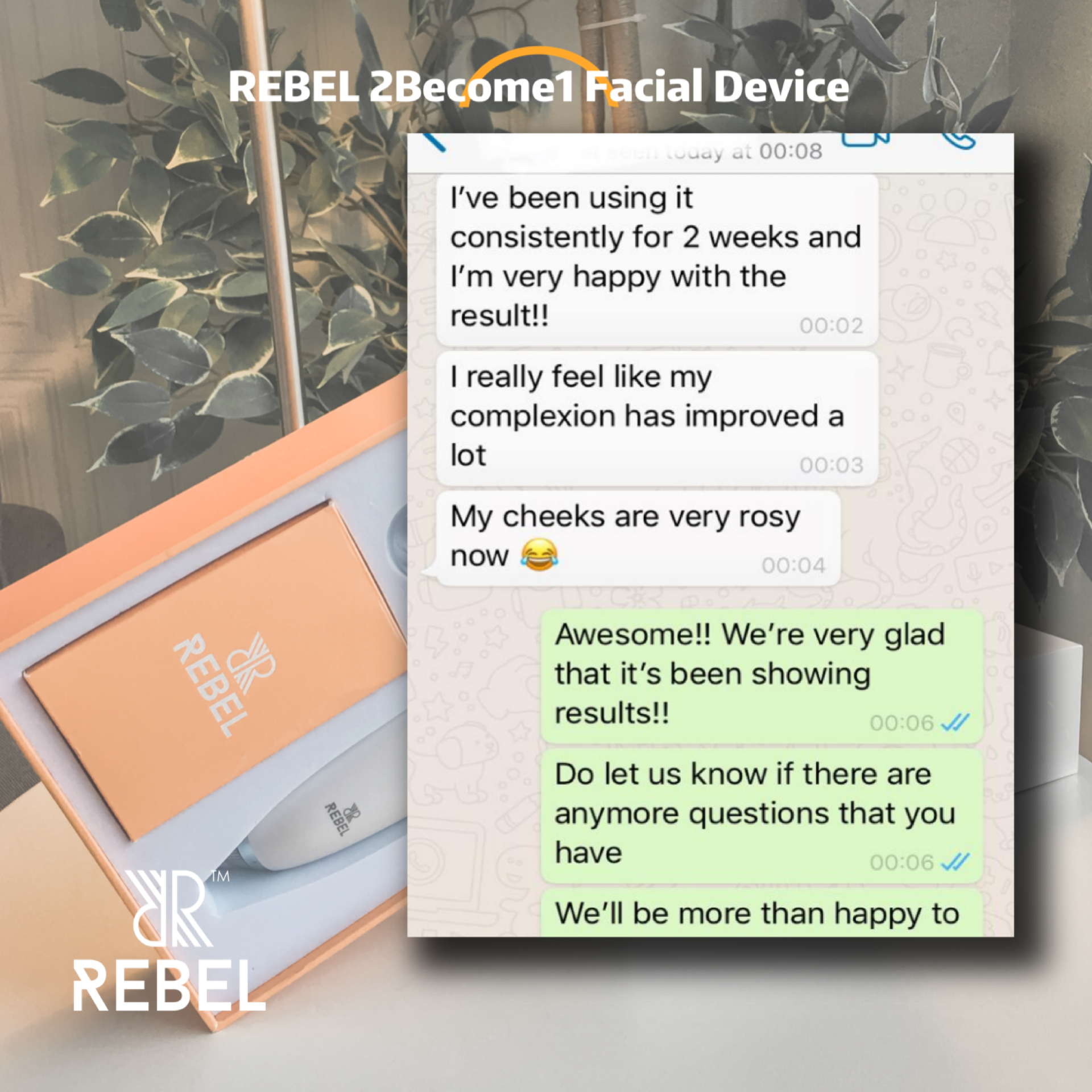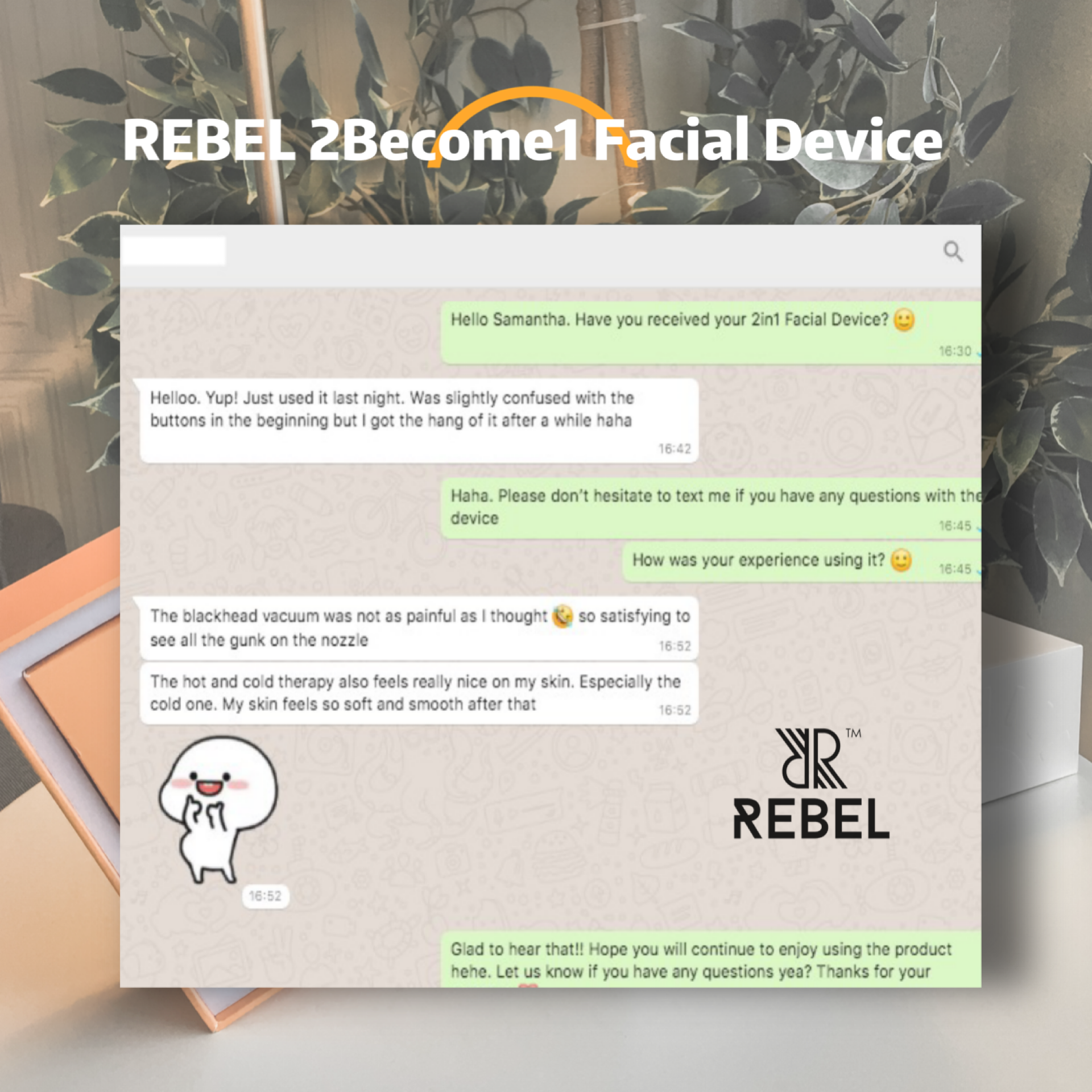 Customer comments
| Author/Date | Rating | Comment |
| --- | --- | --- |